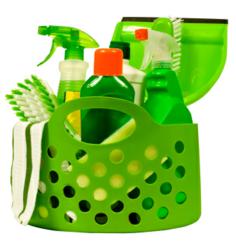 Ann Arbor, MI (PRWEB) August 15, 2012
It is no secret that labeling a product green not only bolsters sales, but also enables a higher price margin on behalf of perceived environmental responsibility. This inherent marketability tempts businesses into making claims that may be misleading, or altogether untruthful, concerning the green-quality of their products – also known as "greenwashing."
With this growing trend, Avomeen is expanding eco-friendly services to help clients to test private-label products and competitive products to ensure that such eco-friendly claims are truthful. This includes services such as Prop 65 testing, extractables and leachables testing, and organic reformulation. In the meantime, the following are the recommendations from Avomeen's chemists to avoid an untested, "greenwashed" product.
1. Beware vague statements
The FTC gives an example of claims with vague overstatements such as, "50% more recycled content than before." This could be deceptive, as a company may have simply moved from 2% recycled content to 3%. The statement is technically true, but gives a false impression of highly recycled content.
2. Do not rely on an "all natural" claim
Just because a product is "all natural" does not necessarily make it safe. Arsenic and mercury are naturally occurring elements, but that certainly does not qualify them for safe use in products. When TerraChoice, a sustainability consulting company, analyzed over 5000 green products on the market, they found 77% of the products used such unsubstantiated claims like "all natural," and "eco-friendly."
3. Look for proof of claims
Many companies are working with independent testing laboratories like Avomeen to ensure their claims, such as "BPA-free", are truthful. Consumers should expect companies who make eco-friendly claims to be able to provide evidence of such.
About Avomeen Analytical Services:
Avomeen is a custom testing laboratory that provides nationwide analytical services. Avomeen's specialties include green product material testing & identification, chemical reverse engineering / deformulation, formulation, product failure analysis, contamination identification, and litigation support services.