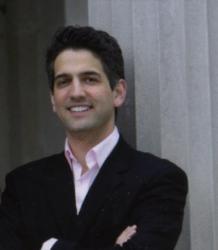 The website allows us to make dental information available to potential patients all the time, 24-7.
Troy, MI (PRWEB) August 15, 2012
Cosmetic and family dentist, Manolis Thanasas, DDS, has announced the development of a new, patient-oriented website created by dental website design leader, ProSites, Inc. Dr. Thanasas' practice is using the website to educate the community on the importance of oral health. The website includes a links page with informative dental resources as well as a frequently asked questions page to address common concerns on topics ranging from oral hygiene to procedures including cosmetic dental care in Troy, MI.
"Patients visiting the links on our website can get up to date answers to many questions they may have prior to coming in to our office. In addition, the website allows us to make dental information available to potential patients all the time, 24-7," said Dr. Thanasas.
The website possesses interactive attributes including educational videos and a free Smile Gallery feature to help patients make better informed decisions about their oral health. Current and prospective patients now have access to information about providers, helpful dental links, before and after photos of dental procedures, and other informative content when they visit the website. Some of the services offered by Dr. Thanasas include:
Cosmetic Dentistry
Family Dentistry
Holistic / Mercury-Free Dentistry
The website also utilizes extensive search engine optimization techniques to reach patients and local consumers who are searching for relevant information about Troy, MI family dentistry.
"A website allows you to stop being invisible. It allows patients to learn more about your services at a time that is most convenient to them," Thanasas explains.
About Manolis Thanasas, DDS:
Dr. Thanasas received his Bachelor of Science degree in biology at Western Michigan University. He is also a graduate of the University of Detroit-Mercy School of Dentistry, where he received a Doctorate in Dental Surgery in 1997. Following these achievements, he continued building a strong foundation in dentistry by participating in a general practice residency at the Medical College of Ohio where he became certified in hospital dentistry.
Dr. Thanasas has practiced dentistry for more than 14 years and remains committed to mastering the latest dental techniques through continuing education courses including endodontics, cosmetics, pediatrics, and the restoration of dental implants. He continues his current education by attending courses locally, at the Dawson Center for Advanced Dental Studies in St. Petersburg, Florida and at the Kois Center in Seattle. He has also been trained and is certified in LUMINEERS and CLEAR CORRECT Clear Aligner Therapy. His professional affiliations include membership in the American Dental Association, Michigan Dental Association, Detroit District Dental Society, International Academy of Oral Medicine and Toxicology and American Academy of Dental Sleep Medicine.
The entire team at Thanasas Family Dental Care has extensive experience in treating children and adults of all ages. Their goal is to educate parents and children in maintaining proper oral health while placing great emphasis on preventive care. For more information about Dr. Thanasas or Thanasas Family Dental Care, please visit their website at thanasasdds.com.