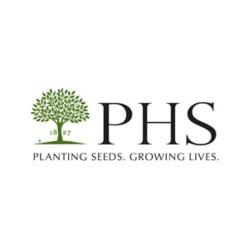 We selected MayoSeitz Media because of their specific understanding of our objectives and because of their reputation in the industry, as well as their strategic focus, said Kate Wilhelm Chimicles
Blue Bell, PA (PRWEB) August 15, 2012
MayoSeitz Media announced that it has been selected as Media Agency of Record for The Pennsylvania Horticultural Society, effective immediately.
"We selected MayoSeitz Media because of their specific understanding of our objectives and because of their reputation in the industry, as well as their strategic focus. We are confident that they will be a valuable partner as we prepare to market our organization in the near future and beyond," said Kate Wilhelm Chimicles, Sr. Vice President, Business Development & External Affairs, The Pennsylvania Horticultural Society.
"We are thrilled to work with The Pennsylvania Horticultural Society as it is an extraordinary organization with world class programs including The Philadelphia International Flower Show, the largest indoor flower show in the world. We are proud to be named media partner," said Mary Tyrrell, VP, Director of Strategic Communications, MayoSeitz Media.
The Pennsylvania Horticultural Society (PHS) is a nonprofit membership organization founded in 1827. PHS provides great events, activities and publications for novice gardeners, experienced horticulturists and flower lovers of all ages. The mission of The Pennsylvania Horticultural Society is to motivate people to improve quality of life and create a sense of community through horticulture.
MayoSeitz Media is one of the leading independent media agencies in the United States. It is among a handful of independent media agencies to qualify and be accepted into the American Association of Advertising Agencies (4As), the leading industry association. Fewer than 10% of all agencies are 4As members, yet 4As members place 80% of all media placed by agencies throughout the United States. In addition to The Pennsylvania Horticultural Society, MayoSeitz Media clients include Subway, Dietz & Watson, Virtua, Longwood Gardens, Comcast SportsNet, Philadelphia Phillies, Penn Medicine, Greater Philadelphia Tourism Marketing Corporation, Hershey Entertainment & Resorts and Trex, among others. For more information visit http://www.mayoseitzmedia.com