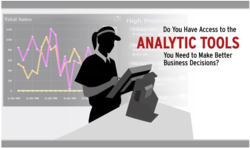 we have the ability to protect many systems from fraud.......
Oklahoma City, OK (PRWEB) August 13, 2012
eConnect will be exhibiting at the Oklahoma Indian Gaming Conference in booth #129 at Cox Center in Oklahoma City from August 14th through the 15th. They will be showing gaming operators how to increase profitability through their asset protection software suite. eConnect will also be exhibiting in booth #14 at the Peru Gaming Show from August 16th-17th.
eConnect interfaces with the video from casino surveillance while harvesting live data from the casino transactional systems to determine if certain types of fraud is occurring, allowing operators to visually observe trends and determine cause. The data-video association gives casino operators a valuable tool to proactively find theft, fraud and learn where financial performance can be improved.
eConnect has a multitude of gaming clients using the system with great success and they continue to expand their offering around the globe. With operations in the US, Asia, South America, Africa and in the Middle East, they have the ability to service clients worldwide.
"With our newest version of software, we have the ability to protect many systems from fraud whether it is generated internally or externally.," commented Henry Valentino, eConnects CEO. "We are in the business of protecting financial transactions which are present in all brick and mortar businesses. We focus on casinos as they have a wide variety of transactional systems with specific vulnerabilities."
Oklahoma Indian Gaming Show Link:
http://oiga.org/
Peru Gaming Show Link:
http://perugamingshow.com/expositores.html
See an Online Demo of the eConnect Software:
http://www.econnectglobal.com/posconnect/posconnect.html
Additional Information:
eConnect is a software company in the security industry which provides financial transactional analysis with visual verification. This is accomplished by synchronizing transactional data from point-of-sale (POS), casino systems and games to digital video surveillance, producing the best fraud deterrence tool in the industry. The software tool also increases the effectiveness of employee productivity, allowing managers to easily identify common employee errors. The software provides a dramatic return on investment usually within 3 to 6 months.
eConnect integrates their products with all major gaming, hospitality and surveillance systems, providing information which is critical to business efficiency and profitability. eConnect integrates with other industry leaders like Pelco, AD, Bosch, Nice, Honeywell, Axis, IndigoVision, Dallmeier, Surveillus, Micros, InfoGenesis & Retail Pro. EConnect's core product creates key integrations with other business systems like electronic casino games, Casino Management Systems, Retail POS systems, ATM, TITO Kiosks and smart card shoes. eConnect interfaces to many other transactional based systems providing real-time summaries and the dynamic ability to easily build custom queries. Since its inception eConnect has created powerful tools that change the way businesses operate and retain profits.