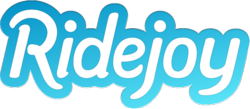 We poured enormous effort into designing this app because we believe a great mobile experience is what will drive the growth of ridesharing in the US and Canada.
San Francisco, CA (PRWEB) August 16, 2012
Ridejoy, the community marketplace for rideshare that helps friendly drivers and passengers share rides, today announced the launch of its Ridejoy app for iPhone.
Now available as a free download in the App Store, the Ridejoy app upgrades the already user-friendly experience from Ridejoy.com and makes posting a ride simpler and speedier than ever. Drivers and passengers can quickly find rides, review their profiles and coordinate trip details, all on the go.
Over 76 percent of car trips taken annually in the United States are solo endeavors, with 20 million seats wasted every day. Ridejoy fills those empty seats, cuts down on congestion and connects friendly and sustainability-oriented people seeking to turn dreary drives into joyful journeys.
"Right now, Ridejoy.com helps thousands of drivers fill their seats with friendly passengers. But our sights are set much higher," said Kalvin Wang, co-founder of Ridejoy. "We poured enormous effort into designing this app because we believe a great mobile experience is what will drive the growth of ridesharing in the US and Canada."
Since launching in September 2011, Ridejoy has experienced tremendous growth in usage. Over 3,000 rides are now available on the website at any given time, with hundreds more posted each day. The site's mobile traffic has also grown as an increasing number of people seek to coordinate rideshare from their smartphones.
The new Ridejoy app simplifies the ridesharing process with these key features:
● Quickly post your ride offer or request in just a few clicks
● Get notified automatically of drivers and passengers going your way
● Expand your reach: flexible matching pairs people by route instead of city-to-city
● Get the scoop on your driver or passenger before the ride: see photos, bios, reviews, references & other verifications and, with Facebook Connect, a list of mutual friends
● Browse Popular Destinations for hundreds of friendly faces heading to top cities
● Message and coordinate ride details directly and effortlessly through the app
● View a confirmed ride itinerary with pickup and dropoff details
● Pay and share costs easily and securely by scanning your credit card, with a no-flake policy covering both drivers and passengers
● Activate Autopilot to save time and effort by having Ridejoy automatically find and confirm perfectly-matched rides for you
The Ridejoy App is available today in the App Store. (http://itunes.apple.com/us/app/ridejoy/id545566555?ls=1)
About Ridejoy
Ridejoy is a social ridesharing community that gives drivers and passengers an easy, economical and eco-friendly way to safely share rides by filling extra seats on long-distance roadtrips, maximizing personal resources and lowering travel costs. The site connects like-minded people who want to save money, meet friendly people on the journey and minimize their carbon footprint.
Based in San Francisco, Ridejoy has helped thousands of people share rides all along the West Coast, ranging from Vancouver in the north to San Diego in the south. For more information, visit Ridejoy's website at http://ridejoy.com.