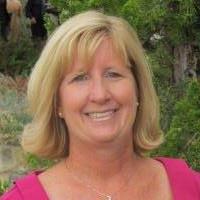 2012 promises to be a great year! The league is bigger and better than ever!
Summerfield, North Carolina (PRWEB) August 15, 2012
The Bethany Community Soccer League is getting ready to kick off its 2012 season. This premier youth co-ed community soccer league focuses on education, competition and fun for boys and girls ages 3 – 12. The ages are broken up into four divisions which typically feature a minimum of four teams per division.
Suzanne Buchanan the league chairman has created a plan to grow the Bethany Community Soccer League from the 140 active players in the next couple of years. "We have seen the league grow and shrink over the past several years. This year we have begun the creation of a new website and facebook.com page. With new technology, new coaches, new sponsors and more support from our community than ever, 2012 promises to be a great year!" said Buchanan.
The Bethany league is comprised of players mostly from Rockingham and Guilford counties. While open to anyone that wants to play one player had this to say; "We love playing kids from other areas, they think because we're a community league it will be easy. They then see the competition is fierce". While the competition is unparalleled the coaches always make sure everyone has fun and gets to participate.
Buchanan is quick to thank all the sponsors of the league and has a plan utilizing their website, email lists, facebook page, press releases and more to get a greater return on investment for the sponsors. Buchanan said "I have told my marketing team to do what they do!"
While the coaches are still a volunteer group they will be assisted by Eric Williamson, coach of the boys and girls soccer teams at Rockingham County Middle School. Williamson has pledged to assist the coaches in drill preparation, skill challenges, rules and basic coaching skills. It is important to note that the Bethany Community Soccer League is the largest community feeder program for the Rockingham County Middle School.
"The assistance from Coach Williamson is invaluable and can only help our league realize its full potential," said Buchanan.
For the officials the Bethany players will once again use North Carolina professional soccer player, Jeremy Fedor and his father Craig. Jeremy Fedor while a professional player and coach has played for the Wilmington Hammerheads, Tennessee Rhythm and Carolina Dynamo just to name a few. Craig Fedor is North Carolina soccer royalty, while not only a former coach at UNCG, Craig has basically written the book on youth soccer.
When a league is as dedicated to its players, their competition, safety and fun as Suzanne and her 2012 staff, there are no losers, only winners! So if you have played for Bethany in the past and are thinking about playing in 2012, or this is the first time hearing of Bethany go to http://www.bethanysoccerleague.com and sign up today!
A new season with a new attitude starts in September 2012! Register online at http://www.bethanysoccerleague.com.