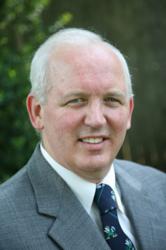 Abington, MA (PRWEB) August 14, 2012
E. Michael Thomas Jr., DDS, of Abington Family Dental Care is concerned about the number of people in America that suffer from gum disease. Many of these individuals do not seek periodontal disease treatment until after they have lost some teeth to this disease. There are a number of solutions to missing teeth, and dental implants are one of the longer-lasting solutions.
Millions of adults in the United States suffer from mild to acute gum disease. When left untreated, gum pain, bleeding gums, receding gums and tooth loss can occur. When periodontal disease treatment is not received in time to prevent the loss of teeth, those teeth will need to be replaced. When a tooth is missing, there is no longer a root left to stimulate the jawbone, and the bone begins the process of erosion or deterioration. Dental implants bond with the bone and stop its deterioration.
Dr. Thomas wants patients who are missing teeth to have the benefits of dental implants. Implants are strong, stimulate the jaw, and simulate natural teeth. They can be used to replace one missing tooth or a number of teeth that are missing. Implants have been utilized for many years, and quite a few of the first implants used 20 to 25 years ago are still functioning properly. This means that they are an excellent long-term replacement for natural teeth.
If it has been a long time since teeth went missing, there may not be enough bone to place the implant into, so a bone graft may be necessary prior to installing the implant. Bone begins to deteriorate or erode very shortly after the tooth leaves the mouth. This is one reason it is so important to visit a dentist and learn about gum disease and the effect that missing teeth can have on such things as the ability to eat properly, the ability to speak normally, and even the way a person looks. To learn more about dental implants and how they function like natural teeth, visit bostongumsurgery.com.
Abington Family Dental Care is a general practice offering patients personalized dental care for Abington, MA since 1979. Dr. E. Michael Thomas Jr. received his Bachelors of Science degree from Notre Dame University, attended Georgetown University School of Dentistry and did his advanced graduate studies in Endodontics at Boston University. Dr. Thomas is part of one percent of dental professionals providing the most recent FDA cleared laser procedure for gum disease and periodontal treatment. To learn more about Abington Family Dental Care and their dental services visit their website at http://www.bostongumsurgery.com and call 781-312-6090.