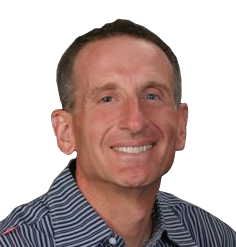 "We cannot embrace technology at the expense of people. Trust is built through face-to-face communication—not through an Internet connection. The 'trusted advisor' moniker is earned, not given." Richard Muscio
San Diego, CA (PRWEB) August 15, 2012
In his video presentation, titled "Unleashing the CPA's Potential: The CPA of the Future, From Service Provider to Essential Advisor," Muscio reviews the findings of the AICPA report point-by-point. He explains and builds upon controversial remarks he made on his blog earlier this year that objected to some of the report's key conclusions about increasing the use of technologies and other items. The remarks garnered a firestorm of responses from accounting bloggers.
Through an in-depth analysis of the AICPA report, Muscio points out where he believes the report got it right and where it got it wrong. He presents his own vision for the future of the CPA profession and how to stay relevant in the coming years, including how to become a "trusted advisor" to customers by employing a forward-looking, people-oriented strategy.
"We build trust by valuing our relationships," he said. "We cannot embrace technology at the expense of people. Trust is built through face-to-face communication—not through an Internet connection. The 'trusted advisor' moniker is earned, not given."
About Richard Muscio, CPA
Richard Muscio's San Diego accounting firm, Friedman Brannen, is the county's only CPA firm that specializes in estate, gift and trust matters. Muscio's primary role is serving as "of counsel" to six Family Offices that have their own "in-house" CPA/CFO. He writes about accounting principles, accounting standards and a wealth of other accounting topics on his blog at http://www.iymoney.com. His radio talk show, with co-host Joe Vecchio, features wealth management experts and other notable guests. It airs every Sunday from 7 p.m.-8 p.m. Pacific Time on KFMB 760.