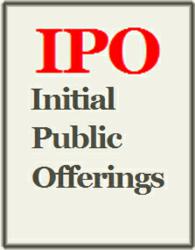 Los Angeles, CA (PRWEB) August 13, 2012
The IPO News & Information Group issues an offer to the reality TV show Shark Tank. The IPO Consultant Firm is willing to take a company public from among the entrepreneurs that appear on the popular ABC Television show. Bill Truman, spokesperson for the IPO News and Information Website admits to being a fan of the show. "I love watching the panel respond to interesting, and sometimes outlandish pitches from the contestants each week," he said. "That's what hatched the idea to make a pitch of our own; have Shark Tank select an up-and-coming company for the firm to take public. The Initial Public Offering Group has every confidence in the panel of entrepreneurs on Shark Tank to select a suitable company due to their collective success and combined years of business experience." Individuals can read more on the IPO news and information website.
Shark Tank is an Emmy nominated reality show airing on the ABC television network, now in its fourth season. It was created by Mark Burnett spawning from a British television program called Dragons' Den. The program has its roots in Japan and various versions have aired in the UK, Canada, Australia and numerous Arab countries including Afghanistan.
Shark Tank consists of a panel of entrepreneurs and business executives who act as potential investors to contestants who are seeking funding for their business or product. Panel members have included heavyweights such as Robert Herjavec, Kevin O'Leary, Barbara Corcoran, Daymond John, Kevin Harrington, Dallas Mavericks owner Mark Cuban, comedian Jeff Foxworthy and the Queen of QVC Lori Greiner.
The appeal of the program is watching the pitches for both innovative and outrageous new products and services followed by the panel of six arguing and bidding against each other to close a deal. IPO Advisor, Bill Truman admits to feeling like a Shark Tank panel member when fielding calls from companies seeking to go public. He reports hearing pitches for "all kinds of products and services in every industry imaginable." The IPO Advisory firm welcomes inquiries on their offer and the IPO resource and services they provide."Even if you are not a producer of Shark Tank," quipped Truman.
About Us:
Contact Person: Bill Truman
IPO News & Information Website
We Take Companies Public Including Start Up Companies
Email: information(at)IPOinitialpublicofferings(dot) com
Website: www(dot)IPOinitialpublicofferings(dot)com
Tele: 310-888-1195