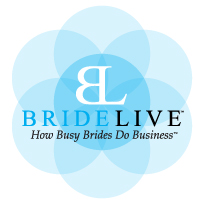 "BrideLive has made it easy for our team to connect internally and close sales with clients quicker
Sherman Oaks, CA (PRWEB) August 15, 2012
In an age where busy brides often plan weddings in distant locations, it's becoming more difficult for wedding vendors to deliver custom service and face-to-face client meetings. Despite these obstacles, one entertainment company with offices in Florida, New York and Southern California recently found a solution to this problem by using BrideLive, the first of its kind web conferencing tool designed specifically for wedding and entertainment professionals.
Brian Buonassissi, founder of B-Boy Productions, Inc. in Destin, Florida, chose BrideLive for the variety of tools it offers in addition to video conferencing, but most of all for the option it offers to meet with clients virtually when physical meetings aren't feasible. BrideLive has helped B-Boy Productions, Inc. win business that they wouldn't have been able to acquire otherwise.
"For one particular sales appointment, it was the difference between booking the event or not," said Buonassissi. "We had a client who HAD to meet their entertainer before booking, and due to scheduling conflicts, this appointment may have taken a week or two to set up. With BrideLive, we were able to make the appointment happen and the booking came in the very next day."
Prior to BrideLive, Buonassissi had to arrange all client meetings to be completed in person or over the phone, which didn't necessarily help to provide an interactive experience that helps to sell the client on their service. Scheduling conflicts were difficult to overcome and often involved travel costs for members of his team.
The main reasons Buoanassissi chose BrideLive is for the capabilities of the program like desktop sharing, instant email invitations and toll conferencing, the ability to customize the software with the company brand, its relatively low cost, and the fact that it requires no software downloads and its ease of use. B-Boy Productions, Inc. also uses BrideLive in-house for meetings with staff members who are in different geographical regions.
"BrideLive has made it easy for our team to connect internally and close sales with clients quicker," Buonassissi said. "The personalized skin is a huge marketing tool and the possibilities with the different options offered by the program are only available with BrideLive."
About BrideLive.com
Headquartered in Sherman Oaks, California and based on technology that has been in development and commercial production for over eight years, BrideLive.com launched in 2011 as a custom software company and is frequently recognized for its rapid sustained growth, product excellence, and superb multi-media user interface. Through their cutting-edge technology BrideLive.com has been able to provide a web-based virtual meeting space used by wedding planners, photographers, DJs, florists and other professionals in the wedding industry who wish to leverage the power of online, personalized meetings to convert leads, grow sales, and save time. BrideLive offers mobile apps for iOS and Android users, making its state-of-the-art solutions easily accessible via iPhones, iPads, as well as all Android enabled tablets and smartphones.
For more information on BrideLive.com please visit http://www.bridelive.com or call 888.976.9906.