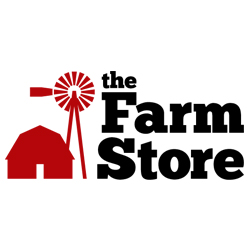 farmers should be able to purchase a large range of products online, get them delivered to their door, and save money in the process.
Melbourne, Victoria (PRWEB) August 15, 2012
The Farm Store, Australia's leading supplier of farm supplies, continues to expand their range through ongoing relationships with some of Australia and New Zealand's biggest farming brands. With over 100,000 products available online, with the aim of doubling this figure in the next 6 months, The Farm Store are working with big brands to make this goal achievable.
Aaron Chidley, Head of Online Strategy at The Farm Store states "there has always been a need for a single place for farmers to buy supplies". "There is no single place where anyone can browse such a large range of products, and find what they are looking for". Chidley adds that the "best part of shopping online is not only the large range of products and the lowest prices, but also the fact that supplies are now shipped directly to the customer." Due to the size of Australia, and the distance some farmers live from conventional farm supply stores, The Farm Store is the ideal solution.
The Farm Store opened in 2010, and since then has expanded to have many of Australia's top selling brands including Kincrome, Penrite, Southern Wire & Thunderbird. These ongoing relationships allow The Farm Store to sell a range of products at competitive pricing. Managing director of The Farm Store, Taylan Atar, believes "farmers should be able to purchase a large range of products online, get them delivered to their door, and save money in the process." Atar also states that he "got tired and fed up with purchasing everything at retail prices". The idea behind the Farm Store is that everything has discounts off the RRP (recommended retail price). Other industry types (such as carpenters) are able to buy products at wholesale, but farmers have to pay full rates. Atar aimed to change this entire model.
The Farm Store are always looking to expand their range, and are continuously approaching leading brands in an effort to offer everything a farmer would ever need. A recent addition to their range is Kincrome Tools. Over the years Kincrome's product range has grown from sockets, spanners, storage and automotive tools to become one of the largest suppliers of tools and equipment in Australia, servicing both trade and retail markets. As a proudly Australian owned family company, Kincrome continues to service your needs by growing our offerings through innovative product releases.
About The Farm Store
The Farm Store is a people focused company with a simple goal: "To provide our customers, partners and staff with a first class experience." But most of all, we want things to be simple.
The Farm Store is a Melbourne based company that has been selling farming supplies since 2008. We're a natural offshoot of our parent company Seven Hills Tallarook. Our experience in Australian Boer Goats goes back some 25 years. We setup the Seven Hills website to supply the Boer Goat industry, and our "premium partners" farming supplies. The Farm Store was a natural evolution of the Seven Hills business.
We understand that it's not always easy getting the farming supplies that you want in rural Australia, so we will send them to you. We use a courier service or Australia post to get your products to you quick smart!