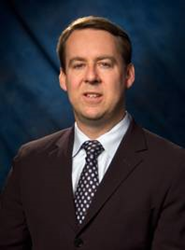 Brad is a renowned visionary leader in recruiting, and one of the industry's most exciting talent management strategists.
San Francisco, CA (PRWEB) August 14, 2012
Gild, which brings meritocracy to HR through innovative recruiting technologies, is pleased to welcome Brad Warga as senior vice president for Client Success. Warga comes to Gild from enterprise cloud computing company Salesforce, where he served as vice president of Recruiting. He will be responsible for Gild's customer success strategy and the continued expansion of Gild Source around the world.
"Brad is a renowned visionary leader in recruiting, and one of the industry's most exciting talent management strategists," said Sheeroy Desai, CEO and co-founder of Gild. "He brings an unparalleled track record in talent acquisition, corporate cultural development and human capital planning, which makes him a tremendous asset to Gild as we grow. He deeply understands our customer's challenges and is tenacious in his pursuit of innovative methods for improving talent search processes."
Warga will support Gild's client services program, which currently includes high-profile clients like Red Hat, Akamai, Facebook and Box.com, among others. He will also directly oversee the expansion and implementation of Gild's recently released developer recruitment and profiling platform, Gild Source.
"Gild is an asset to companies seeking top developer talent because of its relentless focus on improving the talent discovery process, and it is also a standout growing business," said Warga. "My introduction – while at Salesforce – to Gild and its recruiting platform, Gild Source, led me to pursue this opportunity and join the charge for effective change in the recruiting industry. It is incredibly exciting to support them as a team member."
Prior to joining Salesforce, Warga held the position of corporate vice president of Talent and Employee Engagement for Caesar's Entertainment (previously Harrah's), where he led all executive recruitment, corporate and property hiring programs. Under Brad's leadership, Caesar's achieved 28 different "Best Place to Work" awards throughout the country and achieved the organization's first ever ranking as "One of the Nation's Top MBA Employers" and Businessweek's "50 Best Places to Launch a Career." Earlier in his career, he advised Sapient Corporation, Ernst & Young and Price Waterhouse.
Warga is a frequent speaker at SHRM, HCI, ERE and NACE in the area of employee engagement and creative recruitment strategies. He holds a degree in Business Administration from Rollins College.
Gild recently launched Gild Source, a patent-pending technology that gauges developers' skills by evaluating open source code and analyzing community interaction, peer feedback and code sampling. By measuring actual ability – instead of relying only on résumé keywords, employment history or educational background – Gild Source provides verified insights into a developer's expertise, ability and productivity.
For more information on Gild, visit: http://www.gild.com/company/press/
About Gild
HR and recruiting have been begging for innovation. That's why Gild is here. Gild exists to bring meritocracy to the professional world by providing hiring solutions that illuminate who's talented. Companies use Gild's patent-pending hiring solutions to find and engage the best candidates out there. Unlike professional networks and job boards, Gild's solutions tell companies how good different prospects are, and provide the social insights hiring teams need to engage prospects effectively. Launched in 2011, Gild is backed by Globespan Capital Partners and is headquartered in San Francisco, CA.