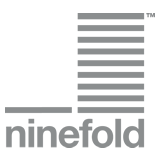 "We aim to foster entrepreneurial talent by removing as many of the technology barriers to innovation as possible, right across Australia,"
Sydney, NSW (PRWEB) August 14, 2012
Ninefold, Australia's cloud, has extended the Ninefold Cloud Booster Program to Spacecubed, West Australia's first's startup, co-working, collaboration and innovation space based in Perth.
Spacecubed is a not-for-profit set up by Brodie McCulloch, also Managing Director of Social Innovation in Western Australia, a network for social enterprise groups. Divided into three categories, social & environmental, technology & creative industries, and government & corporate projects, Spacecubed offers a collaborative working space for a thriving community of start-ups, advisors and investors, from emerging companies, Scitank and Meteorite Games, through to established brands, Pozible and GlassesOnline.
Ninefold user, GlassesOnline, an online provider of affordable prescription eyewear since 2006, moved to take advantage of the Cloud Booster Program to power traffic surges on its popular site during marketing campaigns and end-of-year health fund claims.
"We've based our business on Ninefold for the last six months and enjoyed the flexibility of a service that scales to suit peak traffic during end-of-year health fund claims and short-term marketing campaigns. We particularly like the self-service element as we know exactly what's happening at any given point, and can provision it ourselves according to our needs," said Kevin Reece, Managing Director of GlassesOnline.
"We're delighted to have Ninefold's support for members at Spacecubed, there are amazing ideas within our network that are particularly unique to West Australia, due to the mining and resources boom, as well as our proximity to Asia," said Brodie McCulloch, Founder of Spacecubed. "Watch this space for some amazing innovation coming from Spacecubed."
"We aim to foster entrepreneurial talent by removing as many of the technology barriers to innovation as possible, right across Australia," said Peter James, Chairman and Co-Founder of Ninefold. "West Australia enjoys a unique geographic position and vertical focus and we look forward to working with Brodie and the Spacecubed members."
The Ninefold Cloud Booster Program offers Spacecubed members free Ninefold cloud computing and storage credit for up to a year. They also get a technical sales consultation for setup, together with involvement in Ninefold's marketing campaigns; such as guest blog posts and opportunities to reach the wider Ninefold community.
The Ninefold Cloud Booster Program also currently supports start-up hubs Pollenizer (Sydney), Blue Chilli (Sydney), Fishburners (Sydney) Startmate (Sydney), AngelCube (Melbourne), Innovation Bay (Sydney) and the York Butter Factory (Melbourne), and iLab (Brisbane).
About Ninefold®
Ninefold is an Australian public cloud server company and online backup company with locally stored data, free local support, self service flexibility and low latency. This allows you to provision virtual servers and cloud storage quickly - scaling up and down when needed – and only paying for the resources you use.
Sign up in seconds. Start using in minutes. Benefit for years.
Ninefold.com
@ninefold
Ninefold is a registered trademark.
About Spacecubed
Spacecubed facilitates a community of entrepreneurs in a 550sqm co-working, collaboration and innovation space located in the middle of the Perth CBD.
About GlassesOnline
GlassesOnline provides high quality prescription glasses home delivered from $49. Buy online and get the same frames and lenses as the shops but at sensible prices. You can even claim from your health fund.
http://www.glassesonline.com.au
For more information, please contact:
Jo Balfour
Progressiva Public Relations
Tel: +61 405 542 018
@jobonekenobi