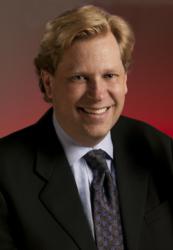 Evolv understands the intersection of big data analytics and workforce intelligence like nobody else in the market.
San Francisco, CA (PRWEB) August 14, 2012
Evolv, the leading provider of SaaS-based workforce profitability solutions, today announced that former Marimba CEO Rich Wyckoff has joined its Board of Directors. Wyckoff also currently serves as Executive Chairman of Devicescape, a provider of WiFi offload services.
"We are thrilled to add Rich to our board of directors," said Max Simkoff, CEO of Evolv. "Rich's impressive track record of results-oriented leadership and his deep industry experience make him a great fit for Evolv as the company expands into new markets and new geographies."
"Evolv understands the intersection of big data analytics and workforce intelligence like nobody else in the market," said Wyckoff. "The company is in a real sweet spot. I'm delighted to join the team to help Evolv drive workforce efficiencies for a growing client base."
Wyckoff is a 30-year technology veteran who, as CEO of Marimba, led the company's sale to BMC Software for $239 million in 2004. Before joining Marimba, he served as VP of Corporate Marketing for Cadence Design Systems and VP of Product Marketing for the company's Design Realization Group. Wyckoff has also held various management positions at nCube, Sun Microsystems and other high-tech organizations. He received an M.A. in Mass Media and a B.A. in Communications from University of California, Santa Barbara.
Wyckoff joins other notables on Evolv's Board of Directors, including Google's SVP of People Operations, Laszlo Bock, Jeff Richards from GGV Capital, David Weiden of Khosla Ventures, Erick O'Brien of Lightspeed Venture Partners and Greg Richards of Keystone Strategy. To-date, the company has raised $27.5 million from its investors.
About Evolv
Evolv utilizes big data predictive analytics and machine learning to optimize the performance of global hourly workforces. Evolv's SaaS-based analytics platform delivers actionable decision support throughout the employee lifecycle. The solution identifies improvement areas, then systematically implements changes to core operational business processes, driving increased employee retention, productivity and engagement. Evolv delivers millions of dollars in operational savings on average for each client, and then guarantees its impact on operating profitability. For more information, visit http://www.evolvondemand.com or call 866.971.4473.