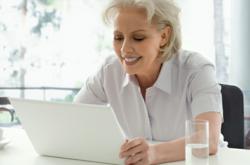 We are excited to offer an easy to use solution that can help people with a wide range of issues...that impact their ability to engage and enjoy life.
Boulder, CO (PRWEB) August 15, 2012
JoyLife Therapeutics announces the launch of AnxietySelfTreatment.com a web service providing cutting-edge anxiety therapy option.
The US National Institute of Mental Health estimates that 40M Americans suffer from various anxiety disorders. JoyLife's anti-anxiety web service is designed to help a severely underserved population achieve significantly improved outcomes by providing treatment when and where the user needs it at a cost far below that of traditional one-on-one therapy.
Using a treatment protocol based on EMDR, a form of exposure therapy that has proven highly effective in clinical studies JoyLife plans to greatly increase access to life improving therapies.
This new service utilizes an audio enabled interactive web user-interface to generate highly fluid, user-directed therapeutic sessions. These sessions can be highly effective for common anxieties such as phobias, performance and social anxiety. These are the types of anxieties for which most sufferers currently do not seek treatment. Oftentimes not even realizing that effective therapies exist.
JoyLife's goal is to change this perception and lack of access. The access problem for the average person suffering from anxiety is often multifaceted and includes issues of time, cost and therapist availability. JoyLife solves all of these issues with highly interactive, audio enabled and self-directed sessions that the user can do from home or anywhere around he globe with an internet connection.
With this approach JoyLife has removed the often-burdensome requirement to drive to a therapists office, then engage in an hour long treatment session. This can easily require 2 hours or more. Using JoyLife's Anxiety Self Treatment service a user can complete a similar session in as little as 8 minutes with some sessions lasting up to 20 minutes.
Cost is also massively reduced. A traditional therapist typically costs between $100-$300 per hour. Joylife's service which is sold on a subscription basis costs between $0.30-$1 per session depending on the subscription selected.
Brandon Thomas, co-founder of JoyLife Therapeutics had this to say about the new service: "We are super excited to bring this product to market. We aren't aware of another service that delivers the quality of experience that we are able to." He continued, "the anxiety treatment market has a lot of options, but anything involving a computer has been fairly poor, until now. We are excited to offer an easy to use solution that can help people with a wide range of issues from athletes and executives with performance anxiety to people who suffer from phobias and other anxieties that impact their ability to engage and enjoy life."
JoyLife is excited to bring this innovative anxiety therapy option to market. Developing the next generation of wellness tools shows JoyLife's deep commitment to serving the wellness needs of businesses and consumers.