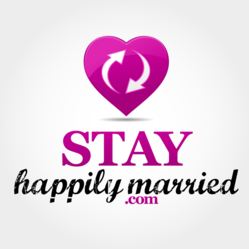 You always wonder who's going to win - the spender or the saver - and usually, it's no one.
Raleigh, North Carolina (PRWEB) August 15, 2012
Marriage changes everything, according to Certified Divorce Financial Analyst and Registered Investment Advisor Philip Rusnack, including finances – and often, money problems send couples straight to a Raleigh divorce lawyer's office. In his first interview with attorney Lee Rosen, Rusnack reveals the secret spending (and saving) habits of successfully married couples.
"Marriage introduces a lot of changes, especially in a new couple's financial situation, that affect all the aspects of their life [together]. There are different types of financial personalities… we see the spender versus the saver. I call them the 'financial odd couple.' You always wonder who's going to win – the spender or the saver – and usually, it's no one," says Rusnack.
The difference between successful and unsuccessful couples is that successful couples avoid the five most common financial pitfalls; they're able to recognize each other's shortcomings and working together to overcome them.
According to Rusnack, many people don't know how to save; of those, a significant portion don't know much about managing their earnings. Additionally, many people don't know what type of financial future they're planning for – or how to plan it correctly. Accumulating massive amounts of debt is a common problem among American couples, whether it's from making a few large purchases or constant, smaller purchases.
"The biggest problem that they're struggling with," says Rusnack, "is the lack of communication about money and the value of money… No two people have identical values when it comes to money, so just be open and have those communication lines open."
StayHappilyMarried.com features weekly podcasts that help couples handle life's curveballs. Hosted by attorney Lee Rosen, recent podcasts include "Couples Counseling for ADHD: Learning to Overcome as a Team" and "Love at First Use: An Inside Look at Substance Abuse and Marriage."
About Rosen Law Firm
Widely known for using innovative technology to help people weather legal issues, Rosen Law Firm has offices in Raleigh, Charlotte and Chapel Hill. Attorneys at Rosen Law Firm handle divorce, alimony, custody disputes, separation agreements, property distribution and domestic violence relief.