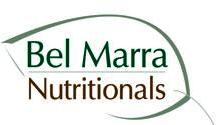 Unfortunately, the PET imaging study was not able to determine the exact time that zinc oxide stayed in the body. It thus may be possible that these nanoparticles may have remained for more than five hours after treatment.
Toronto, ON (PRWEB) August 17, 2012
Bel Marra Health, well known for offering high-quality, specially formulated vitamins and nutritional supplements, supports recent research that outlines the dangerous chemicals found in household toothpaste.
Toothpastes may be such a familiar sight in the bathroom and in the clinic of a dentist, yet not everybody knows that this familiar item may also pose hazards to human health. As indicated in a recent report published in the journal Archives in Toxicology, zinc oxide is an extremely small particle, technically considered a nanoparticle, that has been commonly used as a treatment additive in various personal care products, including toothpaste, cosmetics, and sunscreens. According to this toxicological report, zinc oxide, which may also be used by the dentist in the preparation of oral fillings, is widely considered to be safe for human treatment and thus there are no strict rules and regulations that prohibit its incorporation into different commercial products and materials used by a dentist. The report even explained that these nanoparticles do not have the capacity to pass through human skin, enter, and eventually circulate across the rest of the body. On the basis of this description, zinc oxide is often considered by the regular dentist as non-toxic and thus, totally acceptable for widespread treatment, use, and distribution to the public.
However, another recent report has shown that by using positron emission tomography (PET), zinc oxide nanoparticles can actually be monitored in terms of its fate in the human body. This second report identified specific organs in which zinc oxide accumulates. More importantly, PET imaging was also capable of showing that zinc oxide nanoparticles stayed inside the body. Every dentist assumes that zinc oxide in the toothpaste may eventually be eliminated through excretion in the urine or feces.
Using mice as experimental animal models for tracking the movement of zinc oxide nanoparticles inside the body, the investigators showed that zinc oxide, introduced as oral treatment, were subsequently transferred to the stomach and intestines. Interestingly, PET imaging analysis showed that zinc oxide remained in these two organs five hours after treatment, indicating that these nanoparticles remained by the body until that time. In addition to the stomach and the intestines, zinc oxide was also detected in the liver and the kidney by the fifth hour of treatment, suggesting that the body was attempting to clear the zinc oxide from body.
Spokesperson for Bel Marra Health Dr. Victor Marchione says, "The information provided by the PET imaging report serves as direct evidence that zinc oxide, which is commonly used as a treatment additive in toothpaste and other personal care products, has the ability to pass through the skin and remain in the body for several hours."
But as CEO of Bel Marra Health Jim Chiang chimes in, "Unfortunately, the PET imaging study was not able to determine the exact time that zinc oxide stayed in the body. It thus may be possible that these nanoparticles may have remained for more than five hours after treatment. It will therefore be important for future research efforts to determine the fate of zinc oxide after oral introduction, similar to how toothpaste is used as preventative treatment against cavities in each tooth and gum disease, all of good tooth health."
Was zinc oxide ultimately eliminated by the body five hours after oral administration? Which specific organs accumulated cellular and tissue damages due to the exposure to zinc oxide? Previous reports have described that zinc oxide may play a role in the development of anemia and kidney damage and thus it would be helpful to determine if the same results occurred in these test animal models.
(SOURCE: "Nanotechnology", The effect of fluorination of zinc oxide nanoparticles on evaluation of their biodistribution after oral administration, April 2012)
Bel Marra Health, the maker of Heart Rescue, offers high-quality vitamins and nutritional supplements in formulations designed to address specific health concerns. All ingredients are backed with scientific evidence. Every product is tested for safety, quality, and purity at every stage of the manufacturing process. Furthermore, Bel Marra Health products are produced only in federally approved facilities, going that extra mile to ensure our health conscious customers are getting top quality products. For more information on Bel Marra Nutritionals visit http://www.belmarrahealth.com or call 1-866-531-0466.
Bel Marra Nutritionals, Inc.
100-7000 Pine Valley
Woodbridge, ON L4L 4Y8
pr(at)belmarrahealth(dot)com
866-531-0466
http://www.belmarrahealth.com