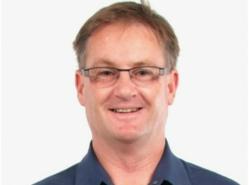 "He speaks about relaxation and it's important because beginners often tense up and try to fight the water. It's not like riding a bike where you can exert more energy to go faster. Swimming is the opposite. You need to relax."
Melbourne, Victoria (PRWEB) August 17, 2012
High Performance Consultant Wayne Goldsmith has spoken about the keys to faster swimming in an interview with Effortless Swimming's head coach Brenton Ford.
Wayne Goldsmith is one of the most experienced sports performance experts in the world. His coaching and teachings have influenced some of the world's leading athletes, coaches and teams.
"Relaxation is the most under practiced and undervalued skill in swimming…when you're a child you're mum or dad will always say clench your fists, grit your teeth, push harder – it's always got to do with effort – whereas when you watch great athletes, it's all about effortless speed, being relaxed and moving faster," Wayne has revealed in the podcast.
Effortless Swimming's head coach Brenton Ford has worked with Wayne in the past and he says the results his squad swimmers took from their session with him was impressive and immediate.
"I think any swimmer or triathlete that listens to the interview will improve the next time they go to the pool. Wayne's a true expert when it comes to increasing performance," says Brenton.
"He speaks about relaxation and it's important because beginners often tense up and try to fight the water. It's not like riding a bike where you can exert more energy to go faster. Swimming is the opposite. You need to relax."
Wayne also talks in the podcast about how to pace your races to finish strongly, how to develop an effective pre-race routine to ensure your best chance of success, and why athletes 'choke' on the big stage. The podcast centres itself on the crucial mental side of swimming that people often forget about.
"At the Olympics we saw a number of swimmers 'choke', where the athlete fails to perform on the big stage. Wayne has a great analogy for this known as 'plank theory', which he explains on the podcast", says Brenton.
"Having the confidence to perform when it matters comes down to confidence. Confidence comes from knowing you've done the hard work that's needed to swim the times you're targeting."
To hear the podcast with Wayne Goldsmith and to learn more about Effortless Swimming, visit http://www.effortlessswimming.com