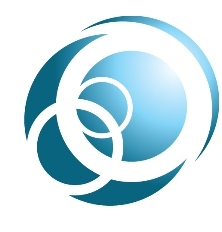 Clint's post should be required reading for anyone who embarks on an SEO campaign. What used to pass for SEO is, indeed, dead, but true SEO is alive and well. You just have to roll up your sleeves and work.
Perth, Western Australia (PRWEB) August 14, 2012
Clint Maher, Director of Operations for Oracle Digital, took most of the SEO industry to task in a blog post entitled: "Is SEO Dead? An Industry That Committed Suicide." The post took many SEO professionals to task for taking too many shortcuts, and trying to subvert Google's purpose: finding relevant and entertaining content for those who use their search engines.
Maher wrote that he is upset that unscrupulous SEO firms have caused much of the public to think that SEO means "gaming the system," and feels that firms which employ "black hat" techniques have "tainted" the very term SEO, and also the entire industry. Maher also pointed out that "many SEO companies should be ashamed of themselves."
He also explained that many "bricks and mortar" businesses invested a lot of money with seemingly-legitimate SEO companies, only to see their businesses ruined due to Google burying their websites as a result of the updates detecting fraudulent manipulation of Google's algorithm. The post also referred to many SEO firms as "lazy" and "cheating the system."
The general tone of the post is that Maher is happy that the updates happened, because they have eliminated many of the shortcuts that caused users to be directed to sites that weren't really sites at all, but pages designed to give as little information as possible while enticing searchers to buy products.
According to Maher, "Those of us who are honest, and work hard to give the best possible content to users, have been disgusted with the shortcuts and dishonest techniques that have been able to pass as 'SEO.' People and companies who cheat and game the system have hurt their customers, the public, and even Google."
Maher continued: "Since the beginning of SEO, we have seen a constant battle between Google and those who are too lazy to do things right. The cheaters win for a while, but Google catches up. The cycle repeats, over and over. Though it looks like the sides take turns winning and losing, the sad truth is that everybody loses. Google doesn't get what they want, and the public doesn't get what they want."
Consequently, Maher is very happy with the year's updates. "What we're seeing now is that people are finally getting what they are looking for when they search: great content that is relevant to their searches. Finally, those of us who are doing it right are being rewarded by Google, and those who take shortcuts are being penalised."
James Corby, Business Development Director for Oracle Digital, weighed in on the post, and how the updates have affected his side of the business: "Here at Oracle Digital, we think the current updates were a long time coming. We are finding that we are getting even better results for our clients by doing things right, now that so many shortcuts have been eliminated. The days of instant gratification and gaming the system are over. The way to get to the top of Google is to work hard, provide great content, and set it up in a way that provides a lot of organic backlinks."
Corby continued, "It's not really that big of a secret; all you have to do is give Google what it has wanted all along. It takes a lot of work and a lot of content, but the rewards are greater, because there are still a lot of people out there who aren't willing to work as hard as we do."
He summed up: "Clint's post should be required reading for anyone who embarks on an SEO campaign. What used to pass for SEO is, indeed, dead, but true SEO is alive and well. You just have to roll up your sleeves and work."
Oracle Digital is a Search Engine Optimisation (SEO) company located in Perth. Their expertise includes Internet marketing services, online press releases, online reputation management, and providing high-quality content to webmasters, blog owners, and businesses. They can be reached at 1300 899 851 and the blog post can be read on their website: http://www.oracledigital.com.au/