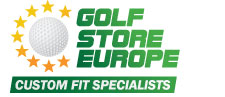 "Rory is a fantastic role model for kids looking to get involved in golf" - Golf Store Europe representative
(PRWEB UK) 14 August 2012
Though many predicted Tiger Woods to reclaim his former glory, golf fanatics praised McIlroy for his phenomenal eight-stroke victory in the US last Sunday night. The team at top golf equipment retailer Golf Store Europe were following the PGA Championship as it unfolded and were delighted at the results.
A chief representative from the company offers his congratulations to McIlroy, who was born and raised in Holywood and still returns to his home club annually to coach younger players.
"Rory is a fantastic role model for kids looking to get involved in golf and we know for a fact he has inspired many of the younger generation in County Down and beyond to pick up a club and give the sport a go," he says.
"Though he obviously possesses a natural talent, he is a shining example of what a great deal of hard work and commitment to the game can achieve."
GolfStoreEurope is Europe's leading provider of specialist golf equipment. Based in Ireland and boasting stores up and down the country, the retailer also gives customers the opportunity to order an array of top golf accessories on the web – head over to golfstoreeurope.com and check out the ever-expanding range of products now available at the click of a button. The staff at the company emanate a clear passion for the sport and so are able to cater for both amateur and professional golfers alike.