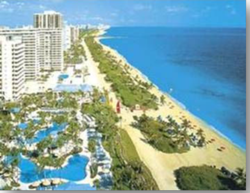 Top of the Line Florida Home Security Plan Introduced By Elite Security Services for Customers without Landline Telephone
(PRWEB) August 14, 2012
The Florida home security industry has been taken by storm by the recent introduction of Elite package from Elite Security Services. This plan makes it possible to enjoy the facilities of an advanced security system without having a basic telephone line. This package from Elite Security Services has already received remarkable response from users in different parts of Canada and United States and is now all set to conquer the market in Florida. Elite Security Services was founded last year by well known home security industry expert Mr. Paul Shakuri, and has made noteworthy progress already to become a dominant force in the industry. Their Elite package is now available all over the state for a monthly rental of $35.99.
The demand for Florida home security service has been increasing steadily since last few years, and many households already enjoy efficient protection service from different providers. However, the households without landline telephone never had too many options because traditional systems rely completely on basic phone lines for communication purpose. The new service plan from Elite Security Services does not require a landline phone because it uses an advanced technology named digital cellular technology. This technology can be compared to the one that is used in communication through mobile phones.
Talking about this service plan, the owner of the leading Florida home security company Mr. Paul Shakuri says," This package has been a great success in different parts of Canada and America. We are pleased to offer this package specifically for those homeowners in Florida who have discontinued using basic telephone service". This package can also be extremely useful for households with landline telephones because it can not be deactivated by disconnecting the telephone line.
About the Company: Elite Security Services is a rapidly growing company in the home security industry. They offer highly efficient and economical home security solutions in America and Canada.
Contact
Paul Shakuri
Phone: 800-880-9569
Website: http://www.YourAlarmNow.com