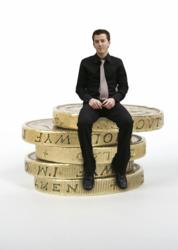 In times of austerity, cash management holds the key to survival and businesses should be taking a step back from the front line to review their credit control procedures.
(PRWEB UK) 22 August 2012
New research from IRIS Exchequer shows that UK businesses are putting their livelihoods at risk by not establishing the appropriate measures in place to safeguard their cashflow.
The survey, which questioned 102 UK-based finance directors, controllers and managers, identifies a real concern over businesses' ability to manage their customers' payments.
Nearly half (40 per cent) of all finance professionals questioned said that their products and services are often sold on credit without full credit checks being made on potential or existing client's credit records.
Selling on credit without checking the customer's inclination and ability to pay puts businesses unnecessarily at risk, so it's startling to discover that UK organisations are failing to perform these vital credit checks.
Paul Sparkes, Product Director for IRIS Accounting & Business Solutions, comments: "In times of austerity, cash management holds the key to survival and businesses should be taking a step back from the front line to review their credit control procedures."
To combat this risk, there are a wide variety of credit information sources readily available to UK businesses including: Companies House; CreditSafe; Dun & Bradstreet; Experian; First Report; ICC; and WYSE Assist. It is worth using one or even a few of these agencies to vet prospective customers. Businesses should consider carrying out their own local checks too.
Needless to say circumstances change, so it is vital to regularly check, record and update credit scores to ensure the data held on existing customers' accounts reflects their current position. This ensures that the business is put in the best position to avoid taking on potential bad debts.
Sparkes adds: "Being proactive and taking control of your debtors is the first rule of managing cash successfully. You need to identify who is struggling financially, who is holding out, and why. Having a clear procedure in place to deal with delinquent payments identifies potential cash problems before they escalate."
Given the impact of bad debt on UK businesses, it's unsurprising that good cash management should be considered an integral part of a business' culture, and not just the responsibility of the finance department.
Credit guidelines and terms of businesses should be communicated clearly so that customers and employees are fully aware of them – for example to ensure that sales people do not sell to customers unless they have checked their account and credit status.
Sparkes concludes: "A lack of credit control will continue to hamper growing businesses so it's important that they take time out to look at how to improve procedures from the inside out. Assessing existing processes and ensuring they have the right tools and information on their customers' finances is a small but simple step towards removing unnecessary risk and improving long-term viability."
Notes to editors:
The survey took place in June 2012 and is based on the views of 102 accounting and finance professionals.
IRIS Exchequer's multi award-winning, fully-integrated accounting software helps organisations improve the way they manage and operate their business, delivering significant time and cost savings and improving their customers' productivity by 47%.
Over 16,000 users rely on IRIS Exchequer every day to access key information and gain tight financial control of their business.
Award successes include four-time winner of 'Financial Software Provider of the Year' in the FDs' Excellence Awards , 'Best rated accounting product for businesses in the medium range' by the ICAEW, and 100% user recommendation by Charity Finance for three years running.
IRIS Exchequer is part of IRIS Accounting & Business Solutions, a division of CSH, one of the UK's largest private software houses providing award-winning solutions to growing UK businesses.
For further information, please contact:
IRIS Exchequer
0844 815 5590
info(at)exchequer(dot)com
http://www.exchequer.com