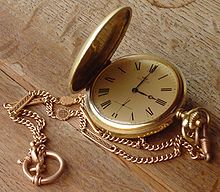 Chicago, Illinois (PRWEB) August 16, 2012
Hypnosis is the state of having a concentrated mind in combination with a highly relaxed state-of-being. It is commonly used for therapeutic or clinical reasons and it is in no way similar to "stage hypnosis". When translated, hypnosis means "sleep" in Greek; however, when someone is hypnotized he or she isn't sleeping at all.
While many people assume that hypnosis is a pseudo-science, studies have proven otherwise. Recently, a study conducted by the American Academy of Pediatrics was completed on Hypnosis and its application for treatment of irritable bowel syndrome and associated abdominal pain. It was found that hypnosis was actually very successful in treating IBS, with many patients reporting less pain then their un-hypnotized counterparts.
Additionally, hypnosis is also used in pain management. Numerous articles on WebMD.com and at the Mayoclinic.com state that patients experiencing pain during burn-wound debridement, bone marrow aspirations, and childbirth had their pain significantly reduced while under hypnosis. A study published Scientific America found that out of 933 patients in over 27 different experiments, 75% of patients experienced pain relief.
One of the most popular reasons why people undergo hypnotherapy is for assistance in quitting smoking cigarettes. Cigarettes are one of the main causes of heart disease and lung cancer and for many people, simply quitting isn't an option.
As is the case with many other bad habits, the desire to smoke is programmed in the subconscious mind. A hypnosis-centered smoking cessation program can effectively assist patients who want to quit smoking cigarettes. One center that focuses on hypnosis in Aurora IL. can help patients with their smoking problem in as little as three sessions.
Illinois Hypnosis has two hypnotherapy providers that specialize in using hypnosis to treat anxiety, depression, and bad habits. Illinois Hypnosis can assist patients in the Chicago and the northern Illinois areas who may be struggling with weight loss, depression, and on-going pain. Hypnosis can help a patient make fundamental changes in his or her life that result in a patient living in a more positive way. The hypnotherapists at Illinois Hypnosis are licensed and board members of the American Academy of Medical Hypnoanalysts.
Hypnosis works best if the patient is willing to try the technique. However, even if you are skeptical as to whether hypnosis will work, it can still be effective. A willingness to cooperate is all that is needed. Hypnosis it is a safe and effective means of correcting a behavior that a patient might want to change.
For more information on hypnosis or for clinical hypnosis in Aurora, IL, visit http://illinoishypnosis.com/.