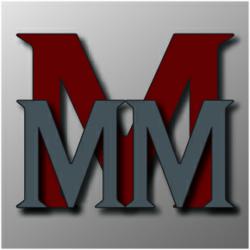 Many 'safety issues' can be resolved by dissolving our Fundamental Rights given to us by the U.S. Constitution; that doesn't make it right.
Cary, NC (PRWEB) August 16, 2012
Anyone who has received a North Carolina Traffic Ticket as a result of a Red Light Camera in the town of Cary can take comfort in knowing that the cameras are being taken down. Earlier this month, the Town Counsel of Cary voted unanimously to end their contract with the private contractor hired to enforce these traffic cameras. With their vote, Cary joins many other cities in North Carolina who have ended their red light camera programs, leaving only Raleigh, Knightdale and Wilmington still maintaining their cameras.
One issue that has come up with these cameras is the lack of Police oversight. These cameras operate without a government official observing the alleged violation of a North Carolina Traffic law. The tickets are mailed and the Defendant is left to either pay the $50 fee or appeal for a hearing. However, at the hearing, the Defendant is not permitted to 'confront his/her accuser' as is required by the 6th Amendment of the U.S. Constitution. In most instances, these cameras do not capture the image of the Driver and the Defendant must either pay the ticket or identifying the actual driver to avoid the conviction.
"These red light cameras are a violation of our Constitutional Rights and should never have been approved in the first place." Cary DWI Lawyer and Cary Criminal Defense Lawyer M. Moseley Matheson stated. "I understand that supporters claim there are safety issues at play, but many 'safety issues' can be resolved by dissolving our Fundamental Rights given to us by the U.S. Constitution; that doesn't make it right. We live in a free country where we each enjoy the Constitutional protection to life, liberty, and protections against unlawful search and seizures as well as rights as they pertain to criminal proceedings. Upholding these individual rights will always come at a cost, but are necessary to maintain a free society."
These Red Light Cameras have been the subject of some uproar since their installation for other reasons as well. Some feel that the large amount of proceeds from these North Carolina Traffic Tickets that are paid to the private contractors is too much. In the case of the town of Cary, the company they contracted with, Redflex, maintained 88% of the proceeds from these tickets with the remainder going to administrative costs and to public schools. More recently, claims have been made that traffic lights at intersections with these cameras were not allowing enough time between yellow and red lights, resulting in more tickets being issued. Additionally a rash of citizen complaints brought to the attention of Cary officials that tickets were being issued to driver's making lawful turns on flashing yellow lights, which are legal.
Whether you are facing a North Carolina DWI/DUI charge, Traffic Ticket or other North Carolina Criminal Charge in the Research Triangle Area, speaking with one of the Raleigh Criminal Defense Lawyers in the area is important. The Matheson Law Office is ready and willing to listen to your case and provide a free consultation.