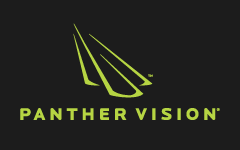 We believe that consumers shouldn't have to choose between hands-free lighting and fashion
(PRWEB) August 14, 2012
Panther Vision®, creator of the POWERCAP® LED Lighted Hat has launched a solar rechargeable headlamp hat. The POWERCAP 2575 Solar Headlamp Hat combines patent pending LED technology with a rugged and efficient solar charging system in the brim of the hat to provide hands-free lighting without the need to buy replacement batteries.
While traditional headlamps provide hands-free lighting, they are often bulky or heavy, fail to provide close up lighting, and don't look very fashionable on your head. Additionally, having to buy replacement batteries is expensive, inconvenient and bad for the environment .The POWERCAP 2575 Solar Headlamp hats solves all those problems.
"We believe that consumers shouldn't have to choose between hands-free lighting and fashion," said Mike Carter, Vice President & General Manager. "Our POWERCAP 2575 Solar Headlamp Hat incorporates 4 concealed under brim LED's with some of the coolest hat styles out there." With 2 LED's angled down at 25° for close up work and 2 LED's pointed straight out for distance lighting, this hat puts out more than 22 Lumens to light your way.
"Whether you want to do the right thing for the environment or just hate the hassle and expense of buying replacement batteries, the built in solar panel on the brim of the hat will quickly become your best friend", said Carter. Just wear or place the hat in direct sunlight during the day and you will get more than 10 hours of continuous light on a full charge. It's the perfect hat for Hikers, Campers, fishermen or anyone who wants hands-free light and doesn't ever want to batteries again.
Check out the new POWERCAP 2575 Solar Headlamp Hat and the whole line of POWERCAPS and other hands-free lighting products at http://www.panthervision.com. For Sales and Marketing inquiries, please contact Mike Carter at 847-783-5900 ext.106. mikecarter(at)panthervision(dot)com