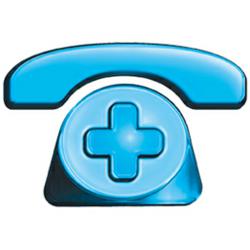 Lancashire Police claim thousands in work injury compensation
(PRWEB UK) 20 August 2012
The police force in Lancashire have been in the spotlight recently, as it is revealed that the force has claimed thousands in work injury compensation over the past 5 years. Claim amounts have ranged from a few hundred up to many thousands of pounds in value. UK work injury compensation experts, the Accident Advice Helpline, state that it is the right and privilege of police officers to be compensated if they are hurt through no fault of their own, in the same way that any other employee can claim work injury compensation if they are hurt whilst doing their job.
The statistics, released through a Freedom of Information Act request to the Lancashire Evening Post, revealed that over 4,100 police officers from the Lancashire police force have been injured in the line of duty during the last 5 years. Over the years, claims have been made for everything from minor cuts and bruises through to life changing injuries and work related stress.
Amongst the work injury compensation claims made was a claim for £1,500 for personal injury after an officer from the Preston division was hurt falling off his bike when the seat fell of whilst he was riding it. In another case, over £4,000 was paid to an officer after a colleague threw a bicycle at him whilst they were trying to gain access to premises. One of the largest claims involved an officer claiming £6,000 for his injuries after he seriously hurt himself trying to force entry to a building.
In the Preston division, a total number of 521 male and female officers were injured in the line of duty, and in the Southern division this number was 726, with 51 of them being so serious that the officers had to take more than 3 days off work. The Lancaster and Morecambe division saw a total of 544 injuries being sustained by officers in the 5 year period.
The number of male police officers who claimed work injury compensation were significantly higher than the female officer claims, in fact around three times as many boys in blue put in for work injury compensation as the girls in blue did. The numbers of claimants dropped slightly towards the end of the time period, suggesting crime is on the decrease and officer safety is on the rise.
In an interview with the Lancashire Evening Post, a spokesperson for Lancashire Police said that all injuries were in line with the Governments health and safety legislation and that the force has a policy in place to ensure those officers can return to active duty as soon as possible.
Personal injury specialists, the Accident Advice Helpline, stated that more employees should be encouraged to seek compensation for their injuries if they are hurt whilst performing their work related duties. A spokesperson for the injury compensation company said,
"Everyone in the UK has the right and privilege to expect to be able to do their job in safety and security. If you were working in a factory and a faulty piece of machinery collapsed and broke your arm, you wouldn't let that slide without seeking some sort of recompense. It shouldn't be any different for police officers. These people have dedicated their lives to protecting the population, so when they are hurt in the line of duty they have just as much of a right to claim work injury compensation as any other professional person."