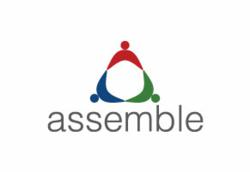 Sharing of information is a key element in the BIM lifecycle.
Houston, TX (PRWEB) August 14, 2012
Assemble Systems, a leading BIM software integration company, opened new offices in Denver, Colorado, and Omaha, Nebraska, this month, expanding its reach in the central and northern Midwest. Originally founded in Houston, Texas, in the midst of a strong local and regional design and construction economy, Assemble Systems continues to respond to the needs of the AEC market with their expansion. The company's president, Clint Pargmann, comments on the expansion, "We recognize the value of being close to the action so that we are able to provide our customers the attention and assistance they expect from us."
Heading the Denver office is director of strategic Implementation, John Mamuscia. John's experience extends over 15 years in the architecture, engineering and construction industry. In Colorado and across the country, John helps customers during the early implementation of the Assemble BIM platform for each unique organization. "I am excited to be part of this dynamic team and I'm confident with Assemble's innovative product platform, we have the ability to evolve BIM for the better."
Leading the Omaha office is territory manager, Travis Spencer. "Helping clients in the Midwest is a true passion for me. Most companies today understand the concept of Building Information Modeling and what it means for their organization. Some of the obstacles I want to help overcome are the sharing of data between project stakeholders and the sharing of data between different software platforms. This sharing of information is a key element in the BIM lifecycle and for the entire construction process."
To contact Mamuscia, email john (at) assemblesystems (dot) com. To contact Spencer, email travis (at) assemblesystems (dot) com.