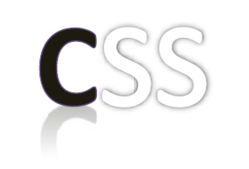 We made a few what we'd consider small changes, and it made a big impact for the client.
Buffalo, NY (PRWEB) August 16, 2012
An improved telephone calling script and other modifications have led to a significant increase in participation rate for a Clinical Support Services, Inc. (CSS) client's current Medication Therapy Management (MTM) program.
CSS's internal team – comprised of MTM nurses, clinical managers, pharmacists, account managers and IT personnel – worked with the client to review the current program and make suggestions on how to improve response rates.
By rewriting the script for outreach telephone calls – to enforce the benefits to the patient for participating in the program – the opt-out rate decreased from nearly 30 percent at the end of the third quarter in 2011 to only 4.41 percent at the end of the second quarter in 2012. In addition, with this new approach to patient engagement, the number of eligibles who elected not to opt out of the program completely increased by nearly 25 percent.
"Positive framing really made a difference for this client," said James Notaro, RPh, Ph.D, CSS president. "Now we'll be able to use what we learned for other clients, to help them improve their participation rates."
CSS also found that varying caller tasks throughout the day kept their interest engaged. Giving the patient engagement team time away from calling to attend to other work actually improved their performance and resulted in more productive calls.
"We made a few what we'd consider small changes, and it made a big impact for the client," Notaro said.
That is especially important now that the Centers for Medicare & Medicaid Services (CMS) is taking a hard look at MTM programs. CMS wants to make sure MTM programs are doing all they can to engage beneficiaries, and Comprehensive Medication Review (CMR) rates are critical.