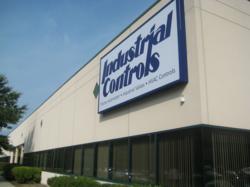 Eatontown, NJ (PRWEB) August 15, 2012
Industrial Controls, a leading distributor of HVAC controls, process instrumentation and industrial valves, is pleased to announce the expansion and relocation of its corporate headquarters from Wanamassa, NJ to Eatontown, NJ. The strategic move is an investment that supports the recent acquisition by ERIKS Corporation.
The new 30,000 square foot facility will enable Industrial Controls to expand its sales, telemarketing and customer service capabilities. The new office space features exceptional business amenities, such as a 40 student training room and a customer demonstration center.
"This is an exciting time for our company," says Joe Eichelberger, President and CEO of Industrial Controls. "Doubling the size of our office shows a tangible commitment to future growth and expanding our vendors' brands in the marketplace. Providing an improved work environment for our associates and better workgroup functionality was a key objective that will help facilitate our aggressive plans."
Expanding to a new headquarters is consistent with the company's drive to continuously improve the effectiveness of its operations and strengthen its position as the industry's premier distributor. It will also help provide better support to its 20 branch offices.
"The new headquarters facility is another indication of Industrial Controls' execution of strategic growth and our long term commitment to our vendors and employees," says Eichelberger. "We are proud to welcome employees to the new headquarters which was specifically designed to give them every edge possible to take their careers, our organization and our customers to new heights."
# # #
About Industrial Controls
Founded in 1976, Industrial Controls is the leading distributor of controls, instrumentation, automation and automated valves in the U.S. Industrial Controls serves over 10,000 blue chip customers with the industry's premier brands through its national network of branch offices and e-commerce/catalog capabilities. For more information, visit http://www.industrialcontrolsonline.com.
About ERIKS
Founded in 1940, ERIKS is a leading international industrial service provider offering a wide range of high-quality mechanical engineering components and associated technical and logistics services. ERIKS' current product range is divided into five core activities: flow technology; sealing technology; bearing and power transmission, including electromechanical services and condition monitoring; industrial plastics; and tools and maintenance products. ERIKS currently consists of more than 60 companies throughout 25 countries. For more information, visit http://www.eriks.com.