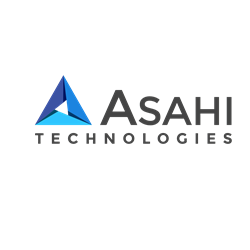 Even companies like IBM support open source proving that cost is not the only advantage here
(PRWEB) August 15, 2012
Businesses have often looked for reliable but cost-effective solutions for managing operations. High costs and license limitations with propriety software have also made them to seek alternative options. Thus, the concept of open source developed and was implemented in many industries that include healthcare, manufacturing and retailing service. And to help companies integrate open-source environment, Asahi Technologies a New York based Custom Software Company has launched open source integration services with affordable pricing plans.
Experts also support open source technology, as it provides plenty of advantages ranging from cost to customization. For instance, the open source Android mobile OS grew faster than industry leaders BlackBerry and iOS in the last two years. Open source also allows business users to tweak the software according to their needs, which cannot be done with proprietary software. But the powerful benefit of open source lies in its wide community support to help with issues without the expensive consultation services.
"Even companies like IBM support open source proving that cost is not the only advantage here," says Vinod Subbaiah, CEO of Asahi Technologies. "At Asahi Technologies, we have experienced programmers who can integrate open source seamlessly into any environment, and staying strictly under budget constraints."
To help firms know more about Open Source Integration, Asahi Technologies provides a free consultation service for clients on their open source options.
About Asahi Technologies
Asahi Technologies is a New York based web design and development firm that provides software consulting and Web solutions to small and medium level businesses all across North America. Asahi Technologies specializes in responsive design, cloud computing, online marketing, mobile application development and open source technologies. Under the leadership of Mr. Vinod Subbaiah, who himself started his career as a software programmer, Asahi Technologies' team comprises of experienced software professionals having extensive knowledge of technology with B2C and B2B operations. The firm's headquarters is located in New York City, NY.