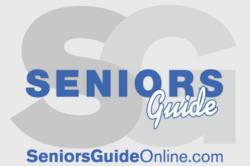 "Many questions are being asked now, more than ever, by an educated older adult demographic online"
Richmond, Virginia (PRWEB) August 16, 2012
Senior Citizen care resource website SeniorsGuideOnline.com acknowledges that adult caregivers searching online for care of older loved ones has reached an all time high. Popular topics sought for care include housing, assisted living, home health care, companion care and mobility products.
Per a 2012 study done by Pew Internet, working with Princeton Survey Research Associates, 88% of adults with Internet access are looking online for health information for themselves and loved ones. Of the adults that are caregivers, the typical range in age was 50-64 – otherwise known as baby boomers. Not only is this demographic going to the Internet for health information, they are also turning to social media for assistance. It is estimated that 28% of adult caregivers have gone to Facebook to read about their friends and acquaintances personal health experiences.
As an increasingly higher number of older adults go online to search for care options, SeniorsGuideOnline.com assists research in a dedicated section of their helpful information blog filed under, "Caregiver Resources". Information for caregivers include articles about senior care such as, "Caring For Someone with Alzheimer's", "Questions To Ask When Interviewing a Home Caregiver", and "Senior Driving" help with addressing difficult topics by providing practical solutions that are targeted to older adults.
"Many questions are being asked now, more than ever, by an educated older adult demographic online", says Katharine Ross, Director of Publishing for Seniors Guide. "Everything from 'when to take the car keys away from a senior' to 'what are the signs of Alzheimer's Disease' are seeing a great deal of discussion done more thoroughly using new technology".
Online videos about health were also popular among the 50-64 age group. The Pew study found that 34% of adults that were caregivers had watched videos online about health, or other medical issues during their search for care.
"Videos can often communicate and help viewers understand complicated issues and fresh topics easier than reading a lengthy article," says Ross. "While blogs are still very popular in the research process, we see a high number of our readers and website visitors requesting videos to share with their loved ones to help with conversation".
http://www.SeniorsGuideOnline.com continues to monitor and track industry trends in an effort to provide better support and answers to seniors and their adult children looking for retirement options and other healthcare needs.
Seniors Guide, a Richmond, Va. -based company publishes Seniors Guide magazines throughout Cincinnati, Ohio; Dayton, Ohio; Indianapolis, Indiana; Raleigh-Durham, North Carolina; Richmond, Virginia; and Roanoke-Lynchburg, Virginia and features a correlating website of SeniorsGuideOnline.com. Seniors Guide's mission is to help seniors and their families find the information they need on options available in senior housing, senior care, assisted living, independent senior living, retirement communities and other retirement living needs. Seniors Guide also has resources at http://www.seniorproductsservices.com for Cincinnati, Ohio; Dayton, Ohio; Raleigh-Durham, North Carolina; and Richmond, VA. Ross Publishing, Seniors Guide's parent company, began in 1991 and has been publishing helpful, free publications