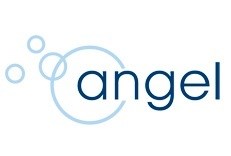 The Angel Springs team finished 35th out of 276, with all three finishing within the top 500 times.
(PRWEB UK) 15 August 2012
Leading water cooler supplier Angel Springs helped competitors tackle the "toughest 10k on earth" by donating thousands of bottles of water to the Total Warrior 10k in the Lake District.
Three Angel Springs employees – Damien Williams, who works in distribution, Neil Robinson, from field sales, and regional sales director, Mark Cross – laced up their running shoes to take part in the event, on Saturday August 4.
The team finished 35th out of 276, with all three finishing within the top 500 times.
Angel Springs also provided 250 cases of 500ml sports cap water bottles – a total of 6,000 bottles – for thirsty participants.
Total Warrior has been called 'the toughest 10k on earth'. The gruelling event was put together with the help of ex-military personnel, and it shows.
As well as putting up with the demands of running 10,000 metres, participants were challenged with specially-designed obstacles to test their strength, agility, stamina and mental determination.
These obstacles, spread over unforgiving terrain around Shap Village in the Lake District, included seven-foot walls, a swamp, slippery beams and barbed wire.
The fastest time recorded on the day was 59 minutes, whilst the last person to cross the line clocked up a time of three hours and 20 minutes.
Mark Cross said: "Despite six months of training, covering hundreds of miles, nothing could have prepared me for swimming across a river five times, the Human BBQ, being electrocuted by the shocker, endless mud-related obstacles and the gruelling Lake District terrain.
"It was really mentally and physically challenging, but our team did really well and we can't wait for next year."
Many of Total Warrior's 3,000 participants took part to raise money for good causes, such as Help for Heroes, the Great North Air Ambulance Service, and the Prostate Cancer Charity.
For more information about Angel Springs, its range of water coolers and its charity work, visit http://www.angelsprings.com/.
ENDS
Notes to editors:
About Angel Springs
Angel Springs (http://www.angelsprings.com) is the longest-running water cooler company in the UK, supplying customers with fresh spring water, water coolers and water boilers for 21 years. The company employs 180 staff and is committed to working and developing successful relationships with local community groups, charities and businesses across the UK.