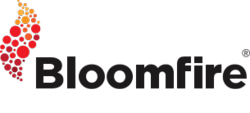 Austin, TX (PRWEB) August 14, 2012
On Thursday, August 16th, Bloomfire will host a local charity event, a gathering of local charitable organizations, community partners and local startups in a celebration of Bloomfire's initiative to give away their product for free to charities. Typically, this kind of collaboration and knowledge sharing software is too expensive for charities to use. Craig Mallow, Bloomfire's CEO asked each of his employees to give away an instance of Bloomfire to a 501c(3) as a way to give back and help organizations that work for the good of the community improve the way they learn and communicate as a team.
What:
Bloomfire will bring together local charitable organizations to kickoff their initiative to give away their software as well as to train them on how to use their new knowledge sharing tools.
Who:
Local charities that will be using Bloomfire software and in attendance include:

Health Alliance for Austin Musicians
Austin Pets Alive
GirlStart!
Make A Wish Foundation of Central & South Texas
When:
Thursday, August 16, 2012
Where:
The Rattle Inn
610 Neuces St.
Austin, TX 78701
How:
Follow the Bloomfire on Twitter @bloomfire
Read about the initiative on the Bloomfire blog https://blog.bloomfire.com/posts/483604-ceo-to-bloomfire-employees-give-our-product-away-for-free/public