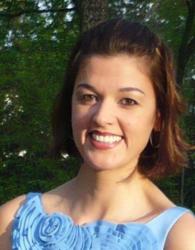 ...what's most exciting is her dedication to the customer experience, which is crucial to our customization focus.
Nasvhille, TN (PRWEB) August 15, 2012
RANDA Solutions continues to make gain in the K-12 education intelligence market, in both clients and staffing. Today RANDA Solutions announced the promotion of Karla Petraitis to Project Designer for RANDA's growing Products Team. Prior to her position with the team, Ms. Petraitis has worked as RANDA's Project Manager for initiatives with the division of Data & Communications and the Office of Assessment Logistics at the Tennessee Department of Education. Ms. Petraitis' appointment coincides with RANDA's announcement of Craig Gilliam's selection as the Product Team's leader.
"Karla brings over sixteen years of technology management and consulting experience to this new position," says RANDA COO, Adam Engle. "But what's most exciting is her dedication to the customer experience, which is crucial to our customization focus. TOWER Mobile for teacher observations and walkthroughs is known for its flexibility, but our drive to keep it highly customizable is crucial to its ongoing success."
Petraitis has historically applied her extensive experience in agile methodologies to ensure timely delivery of projects for major state-agency RANDA accounts. Applying her experienced management to product customization efforts will maintain quality as RANDA's new Products Team scales to meet increasing demand for TOWER and subsequent offerings.
Ms. Petraitis' future work at RANDA will not be limited solely to customization in the TOWER context. Since Petraitis has historically been a central figure between application development, implementation, and product design, she will facilitate cross-communication over RANDA's ever growing organization. This positioning ensures the entire enterprise is fully aware of all TOWER updates, new solution initiatives, and oversight of TOWER trainers to ensure effective client implementation of the solution.
"We're confident that bringing Karla to this team is a great move for RANDA, and a great move for our clients," says Engle. Districts can inquire about TOWER customization details directly on the TOWER website: http://tower.randasolutions.com/inquiry-form/
###
About TOWER System and TOWER Mobile
RANDA's TOWER System (Teacher Observations, Walkthroughs, Evaluation and Reporting) was written with educators for educators, with the benefits they wanted the most:
‣ Paperless. Observers and administrators save time. Observation quality and accuracy improves. Data is accessible and usable.
‣ Manageable. Straightforward observation and walkthrough scheduling. Trouble-free progress monitoring.
‣ Easy! Simple to learn. Simple to operate.
‣ Mobile. Synchronization to TOWER Mobile native apps offer complete mobility and security without 100% Wi-Fi coverage.
‣ Rubric agnostic! Flexible, to change as states' requirements change.
About RANDA Solutions
RANDA Solutions is an INC. 500 software firm based in Nashville, TN serving the education sector. RANDA acquires, manages and utilizes data providing administrators and teachers a variety of education intelligence: Student Data (student identification, student demographics, summative and formative assessments, student growth, course completion, and college readiness), Educator Data (educator identification, educator demographics, professional development/continuing education, teacher student data link, value added assessment alignment, and teacher effectiveness), and Third-party Data (community demographics, school climate, early warning data, etc.). Historical and live data reporting, along with additional customized content, is delivered via RANDA's secure web portals and integrates seamlessly with RANDA's cross-platform mobile applications for iPads and Android devices.