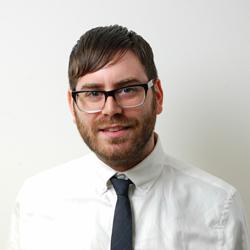 With international sales already delivering over 30 per cent of Mobile Fun's total orders, our US launch is just one of a number of new websites we have planned over the next 12 months
Birmingham, UK (PRWEB UK) 16 August 2012
Mobile Fun, the UK's leading online retailer of mobile accessories, has announced the launch of its seventh website, Mobile Fun US.
Following the success of its European expansion and increasing orders from non-European territories, Mobile Fun has launched its first website outside the European market. The new Mobile Fun US site, managed by Blake Scott, will sell products from its extensive range of 7,000 globally-sourced mobile accessories and devices.
Blake Scott joins Mobile Fun from Mishka NYC. Prior to his position with Mishka, Blake worked as a Product Specialist at CTA Digital, where he specialised in Product Testing and Development. Within his new role at Mobile Fun, Blake's responsibility is to manage the US Office, offering localised content, marketing and customer service while establishing Mobile Fun's proposition in the US market. Richard Moore, Mobile Fun's Head of International, said: "Mobile Fun has a proven track record in successfully replicating its UK model in international territories so the US, being the biggest consumer and online retail market, was the logical next step. The US represents a great opportunity for us, putting us in a market that is larger than all of our current markets combined."
Mobile Fun had already achieved success through expansion into the largest markets in Europe, with a presence in the six of the largest countries for ecommerce. The company has aggressive expansion plans to establish further offices, develop additional websites and appoint local teams outside Europe.
Richard concluded: "With international sales already delivering over 30 per cent of Mobile Fun's total orders, our US launch is just one of a number of new websites we have planned over the next 12 months. Following our profitable launches in Spain, The Netherlands and Italy over the last year, we are currently setting up an office on the US East Coast and recruiting an on-the-ground team. We are also planning to launch in Australia, Canada, India, Brazil and Ireland, to name just a few countries."
For more information on Mobile Fun's US website, visit http://www.mobilefun.com.
About Mobile Fun
Mobile Fun is the UK's leading Internet retailer offering a market leading range of accessories for mobile phones, tablets and other mobile devices from its growing portfolio of websites in the UK and in Europe.
With a product range of over 7,000 globally-sourced mobile accessories and tens of thousands of mobile downloads available on its websites, Mobile Fun has successfully established a market-leading position within the competitive mobile, smartphone and tablet sectors.
Mobile Fun has offices in the UK, Germany, France and Spain and delivers products to over 50 countries worldwide.
Mobile Fun was ranked as the UK's 7th 'Fastest Growing Technology Based Company' in the Sunday Times 2006 Microsoft Tech Track 100, was awarded the 'Online Retailer of the Year' title at the Mobile News Awards 2011 then again in 2012 and won Best Online Business (Consumer) at the ECMOD Awards 2012 and the Online Retail Awards 2011 'Computers and Telecommunications' category.
For more information, please contact Ranbir Sahota or Nic Corns at Vitis PR on 0121 242 8048 or ranbir(at)vitispr(dot)com / nic(at)vitispr(dot)com.