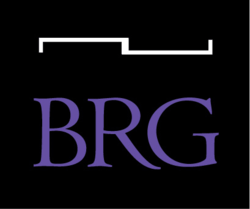 All of us at BRG are very excited to have the opportunity to assist the State of Tennessee in driving value from their technology investments to improve their ability to operate and manage building assets.
Dallas, TX (PRWEB) August 22, 2012
BRG is pleased to announce that we have been awarded a three-year contract with the State of Tennessee to provide software implementation and support services for the State's Integrated Workplace Management Solution (IWMS). BRG will assist with a five-year roadmap detailing the implementation of various modules to help the State manage Capital Projects, Building Assets, Building Maintenance, Leased Properties and Space Utilization and Occupancy.
As the chosen implementation expert, BRG hopes to leverage our knowledge of state government processes and ARCHIBUS integration with the State of Tennessee's present solutions to improve the overall value of the system to the state. BRG will support the State of Tennessee with business process analysis, licensing, installation, maintenance and support services for their existing ARCHIBUS solution and any additional ARCHIBUS modules to be selected, purchased and implemented.
Alan Neill, BRG Vice President of Business Development, commented, "All of us at BRG are very excited to have the opportunity to assist the State of Tennessee in driving value from their technology investments to improve their ability to operate and manage building assets."
About BRG
BRG provides innovative Workplace Management Solutions. Specializing in business advisory services, technology deployment and staff augmentation in support of Corporate Real Estate and Facilities Management organizations. BRG helps clients align people, processes and technology with their overarching business strategy. For more information, you can visit http://www.brg.com