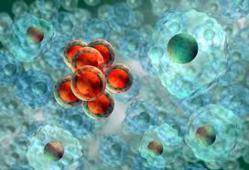 (PRWEB) August 17, 2012
"Achilles Tendinitis is now being treated using Regenerative Medicine and Cell Therapy," according to A.J. Farshchian MD, the medical director for The Center for Regenerative Medicine.
Achilles tendonitis refers to irritation and inflammation of the Achilles tendon which is located in the back of the ankle. Pain and swelling are typical symptoms, but over the long run the tendon can weaken and rupture this is a serious matter since it may cause chronic pain and disability. Typically patients experience most of the pain during running and jumping.
Changes in footwear and training schedules as reported by the above patient could be a contributory factor to development Achilles tendinitis.
The Center for Regenerative Medicine in Miami, Florida concentrates on helping arthritic and injured people to get back to a functional level of life and their activities using non-surgical techniques and Orthopedic medicine. The center's expertise is in treatment of conditions of spine, knees , shoulders , and other cartilage damages. They have developed non-surgical and rehabilitation techniques focused on treatment and management of joint pain. Their team includes health professionals organized around a central theme.
Their wbsite is http://www.arthritisusa.net