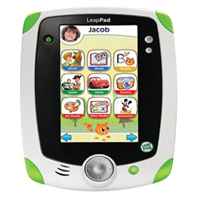 Atlanta, GA (PRWEB) August 15, 2012
Expert 10rate editors have chosen the Best Toys for Children Age 5,6,7 in their latest Top 10 list in the baby/kids arena. Editors looked for the best educational toys that disguise learning as fun and games when choosing candidates for the list. That is one of the most important features when it comes to games for kids. Some other criteria editors used for compiling the list were:
1. Reinforcing reading and math skills
2. Interactive design that encourages hands-on learning
3. Involved enough for kids to enjoy for years
4. Sparking interest in science, reading, history, math, and other subjects
5. Improving problem solving, logic, critical thinking, strategy, and spatial awareness
6. Durability and quality of construction
7. Encouraging social interaction
According to the top 10 list, two of the best toys currently on the market for 5, 6, and 7 year-old's are the Scientific Explorer and the Leap Frog. Concerning the Scientific Explorer, reviewers stated that, "You don't need to be a chemistry major to enjoy this Mind Blowing Science Kit with your young children. The experiments are interesting, fun, and engaging and will prompt scientific curiosity in young minds. The kit comes with a wide assortment of tools like pipettes and mixing tubes; other items you need are common in most kitchens. Even if you aren't familiar with complex science, the book offers helpful guides for both adults and kids."
When reviewing the Leap Frog, editors said,"A personal tablet just for kids, the LeapPad Explorer accepts over 100 apps and games that make learning fun and entertaining. The device is durable and has a bright 5-inch color touchscreen. Kids don't seem to want to put it down. The games and learning activities cover a broad range of subjects, like science, reading, and math. There are lots of e-books children can read along with and educational videos."
10rate.com conducts reviews in various product and services categories and publishes "Expert Top 10 Lists for Everything in your life." The company's web site strives to "Make it Easy" to select from the hundreds of choices there are in the product and service market place. All products and services are thoroughly researched by the companies expert editors prior to receiving a rating on a 1-10 scale. In addition to product reviews the companies editors write guidelines, buying guides and articles on various topics surrounding each product or service category covered to help educate the consumer.