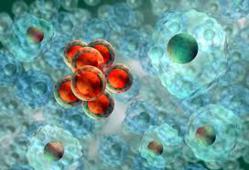 (PRWEB) August 20, 2012
"Subacromion bursitis now is being treated with cell therapy," according to A.J. Farshchian MD, physician at the Center for Regenerative Medicine.
There are several muscles and tendons involved in the multidimensional movements of shoulders. The supraspinatus muscle is one of the major muscles contributing to shoulder movements. This muscle is used to lift the arm up sideways and is also important in throwing sports and holds the arm in the shoulder when things such as a basketball is thrown.
Over the tendon (medical lingo: attachment of muscle to the bone is called tendon) is a bursa (small sack of fluid used to help lubricate the moving tendon). This bursa (known as subacromion bursa) can become inflamed in the shoulder causing pain. A heavy fall onto the shoulder typically seen in professional players can result in injuring this bursa.
The Center for Regenerative Medicine in Miami, Florida concentrates on helping arthritic and injured people to get back to a functional level of life and their activities using non-surgical techniques and Orthopedic medicine. The center's expertise is in treatment of conditions of spine, knees, shoulders, and other cartilage damages. They have developed non-surgical and rehabilitation techniques focused on treatment and management of joint pain. Their team includes health professionals organized around a central theme.