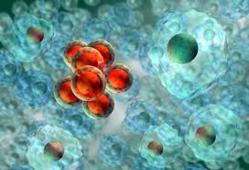 (PRWEB) August 22, 2012
"Tibialis Posterior dysfunction is now being treated successfully at The Center for Regenerative Medicine in Miami", according to Dr. A. J. Farshchian MD.
This is not an uncommon problem. The tibialis posterior tendon (located in the inner side of ankle ), has the primary action of stabilizing the joint. The few times that I have seen this tendon damaged, patients reported their pain gradually occurring without any report of trauma and a review of the literature suggests the exact cause of the disorder not known, researchers suggest that tendon degeneration is the primary cause. Another words as you are getting gray hair in your head you are getting gray hair in your joints, tendons and ligaments. This problem is mostly seen in females over 40, however young athletic people are reported to develop this predicament as well.
The best means of diagnosis is an MRI.
R.I.C.E. may help:
•Rest and shoe modification (arch padding).
•Ice and ultrasound with physical therapy with muscle strengthening.
•Compression and taping.
•Elevation.
The Center for Regenerative Medicine in Miami, Florida concentrates on helping arthritic and injured people to get back to a functional level of life and their activities using non-surgical techniques and Orthopedic medicine. The center's expertise is in treatment of conditions of spine, knees, shoulders and other cartilage damages. They have developed non-surgical and rehabilitation techniques focused on treatment and management of joint pain. Their team includes health professionals organized around a central theme.
Their website is http://www.arthritisusa.net