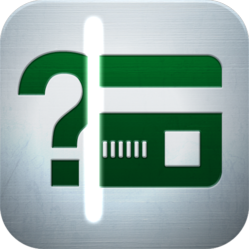 Ultimately, it's about our users saving time and money by making more educated financial decisions.
Glenside, Pennsylvania (PRWEB) August 15, 2012
Neato Credeeto LLC, the first of its kind, patented credit card balance transfer calculator, is helping to reduce the confusion of ever-abundant credit card balance transfer offers by breaking down each offer in a user-friendly fashion. The cross-platform app allows users to see through the percentages and glimmer perks of different offers to determine which credit card option best suits their financial needs.
Neato Credeeto uses the standard information found in a typical credit card offer and calculates its Real Feel Rate™, allowing users to see and understand the impact of time, money, and fees as if they were an investment banker. Additionally, no sensitive personal information is collected in the process.
Neato Credeeto allows users to analyze balance transfer options with just 3 simple steps:
Step 1: Take the balance transfer you have received and enter the loan amount, along with all the information that was included with it.
Step 2: Neato Credeeto will then calculate the offer and show you the "real feel rate" of what you could be paying for your loan.
Step 3: Discover if the balance offer is right for you.
The balance transfer tool can also be used by financial institutions to help members gain a clear understanding of different balance transfer options. With its built-in mail box feature, banks and credit unions can send balance transfer offers directly to users in an unobtrusive way. An economical bulk license program is also made available for financial institutions.
"We are hoping that a powerful tool like Neato Credeeto, that is so practical and easy-to-use, will bring users to a point of better financial understanding" said Keith Darrow, Neato Credeeto CEO. "Ultimately, it's about our users saving time and money by making more educated financial decisions." To help drive home their message, Neato Credeeto has created an infographic with stats illustrating the enormous debt Americans have gotten themselves in.
The Neato Credeeto app featuring a mailbox tool is available in the iTunes App Store for $1.99. A free version including the same functionality is available for users who have already obtained a license from a financial institution or other source. Neato Credeeto is available for any device with a web browser, including Android, Blackberry, and Windows supported devices.
About Neato Credeeto LLC:
Neato Credeeto LLC, a Glenside, Pennsylvania Company, designed a formula and interface to help 50+ million Americans with a combined 800+ billion in credit card debt. The application supports all major platforms and will also run on anything with a web browser. Neato Credeeto is an app designed to do the work for you and help you make a more educated financial decision and its technology is patented.
Neato Credeeto is a balance transfer tool that will help you understand all the balance transfer offers you get in the mail. There has never been a tool like this to help you see through all the percentages and glimmer perks until now.