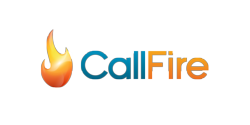 Santa Monica, Ca (PRWEB) August 15, 2012
Businesses are faced with what seem like daunting technology purchasing decisions on a daily basis. And unlike consumers, a business cannot line up at midnight for a new gadget offering a sleeker design and a couple new, hyped-up features. A purchase today can have an impact on a company many years down the line.
Call Center and power or predictive dialer technology certainly fall into this category of purchases. Purchasing a call center solution can seem like getting into a long term marriage. Call centers, whether on site or outsourced, are capital intensive. Productivity and efficiency gains are weighed against financial opportunity costs. Ultimately there are many variables that go into these purchasing decisions.
In making these often daunting purchasing decisions, there are four questions every organization needs to ask. Here are four critical questions to think about when purchasing your call center or dialer system:
1. Are there any prerequisites to adoption?
New technologies must be deployable without first requiring difficult or expensive system upgrades. When making purchasing decisions, these are the first questions a business should inquire into—otherwise they can expect paying significantly more than the advertised price.
2. Is the product resource neutral?
Resources are not purely financial. Think of the time your operations and technical staff take configuring products. The opportunity cost of setting up a call center or predictive dialer solution can be quite extensive. Hosted call center solutions create a great alternative to setting up costly on site solutions. CallFire's IVR solution, for example, can be configured on our platform with a drag and drop graphical user interface (GUI) that allows users to make complex phone trees and auto attendant applications. These hosted solutions obviate the need to have an IT person oversee a slew of hardware devices and save a lot of valuable resources.
3. Is the product scalable?
To be truly effective a technology needs to be able to scale across an entire organization to offer a significant impact across the organization and add value to customers.
4. Is it immediately deployable?
A lengthy call center deployment of up to months won't deliver results in a reasonable time frame. While a business is configuring a call center, its competitors are moving faster. At the same time its internal IT and operations staff are boggled down with implementation when they should be executing strategies to differentiate the business. Cloud based solutions are usually immediately deployable, allowing a company to concentrate its resources in implementing a successful business strategy.
For more information, visit http://www.callfire.com or call 877.897.FIRE.
About CallFire:
CallFire is a Text and Voice platform that helps businesses reach customers, drive revenue and increase sales. We make telephone messaging simple. CallFire products include Business Text Messaging, Voice Broadcast, Toll Free Numbers, Local Phone Numbers, Call Tracking, IVR, Power Dialing for agents and more. Call analytics enable our 50,000 users to reach customers more often using text marketing, virtual numbers, autodialers and mobile messaging. To learn more about how to Grow your Business, visit http://www.CallFire.com.