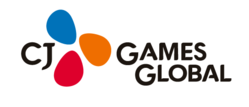 Too many times, publishers from Asian markets import and localize popular titles to the western market but falter at captivating players
El Segundo, Calif, and Gamescom (Cologne, Germany) (PRWEB) August 15, 2012
CJ Games Global (CJGG) Corp., a subsidiary of CJ E&M, announces the development of new free –to-play titles, MMO role playing shooter (MMORPS), Hounds and strategy-based MMOPRG, Monarch.
Both games will be showcased at Gamescom at CJ Games booth in Hall 4.2 Booth K20, along with the first playable demo of CJ Games Global's first person shooter, District 187: Sin Streets.
"Too many times, publishers from Asian markets import and localize popular titles to the western market but falter at captivating players," says Jina Song, Chief Operating Officer of CJ Games Global. "Our recipe for success is to create and publish games that will appeal to an International audience. Monarch and Hounds were carefully hand selected to do so. Our goal is to expand the local success of CJ E&M Game Division to the global market."
CJ Games Global is the global interactive entertainment branch of CJ E&M, one of the largest media conglomerates in South Korea. The brand established itself in North America, opening its doors in Los Angeles in April 2012.
Teaser trailers for Hounds and Monarch can be found here:
Hounds: http://youtu.be/px0pKkaABNk
Monarch: http://youtu.be/FGjlB7Hujbc
For more information about these games and other title including, Uncharted Waters Online and the upcoming first person shooter District 187: Sin Streets, please visit http://www.netmarble.com.
About Hounds
Hounds introduces a unique blend of genres; MMORPG and Third-person shooter (TPS). A Massively Multiplayer Online Role-playing Shooter (MMORPS), Hounds packs an explosive amount of action, offering five different types of game play including End Game Raiding, PvP. Hounds is scheduled to have a Q4 2013 release.
About Monarch
Monarch is an innovative breed of MMORPG, mixing elements of large-scale combat strategy in a massive environment. Utilizing its unique "Troop" system, players can hire soldiers to level up, equip, buy, sell and trade to other players as they amass a superior fighting force to siege opposing territory. Monarch is scheduled for a Q3 2013 release.
About CJ Games Global Corp.
CJ Games Global is the U.S. subsidiary of CJ E&M Game Division established in 2012. Supported by its development studios in Korea, CJ Games Global aims to publish online games on PC and mobile devices in North America, South America and Europe. The company services its players through its game portal http://www.Netmarble.com.