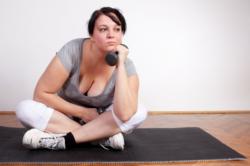 Inspiration is one thing but using that as motivation is another.
London (PRWEB UK) 15 August 2012
The 2012 Olympics were undoubtedly a success. High ticket sales, a great spirit and plenty of medals left the country in a state of euphoria.
"Just give us the games and we will inspire a generation." Most would agree that London 2012 succeeded just as Sebastian Coe wanted.
But have the Olympics really inspired a nation? Inspiration is one thing but using that as motivation is another.
A survey of the UK public showed that almost two thirds of participants who felt inspired by the games do not believe that they will pursue a healthier lifestyle, with many of them citing fear of dieting as the main reason.
Matt Jones, a participant in the survey from London, said: "Nowadays diets are too extreme and aren't achievable for most people. They require plenty of exercise and cooking when we don't have the time and lack of flexibility when eating out or on special occasions."
When told about Differ Diets, an online weight loss solution that provides for fully personalised diet and exercise plans for the individual dieter, most people responded differently.
They were impressed by the level of personalisation in the diets and now feel confident that they can begin a healthier lifestyle with dieting being helpful not a hindrance.
The Olympics has provided the inspiration to be healthier and Differ Diets will enable the nation to make this happen.