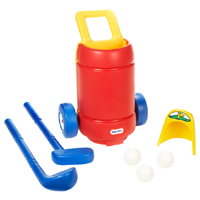 Atlanta, Georgia (PRWEB) August 21, 2012
Expert 10rate editors have chosen the Best Toys for Toddlers 2,3,4 Years Old in their latest Top 10 list in the baby/kids arena. Toys for tots ages 2,3, and 4 should not only be entertaining but educational as well. One of the most important things a parent can do is provide a means of helping children develop fine motor skills, concentration, dexterity, problem solving, creative play, and imagination. Some other criteria editors used for compiling the list were:
1. Educational value
2. Durability
3. Easy storage and cleaning
4. Long-lasting play
5. No dangerous parts
6. Fun colors, sounds, and textures
7. Suitability for boys and girls
8. Value for the price
According to the top 10 list, two of the best toys currently on the market for 2, 3, and 4 year-old's are the Little People Animal Sounds Farm and Easel for Two. Concerning the Fisher-Price Animal Sounds Farm, reviewers stated that, "Toddlers love to learn and play by touching and feeling, and this Fisher-Price Little People farm set allows them to explore new textures, sounds, and movements. The doors of the barn swing open and shut for peek-a-boo games, and the animals make noises when placed inside the barn. All the pieces are perfectly shaped for little hands, and they wipe clean easily."
When reviewing the Step 2 Easel, editors said,"Bring out your kid's inner artist with this Easel for Two from Step 2. The red double-sided easel has a magnetic dry erase board on side and a chalkboard on the other. Children can hang up their drawing paper for coloring or painting using the clips. Toddlers and older kids seem to love this easel. The good news is that even if they scribble all over it with markers or crayons, it's easy to wipe clean."
10rate.com conducts reviews in various product and services categories and publishes "Expert Top 10 Lists for Everything in your life." The company's web site strives to "Make it Easy" to select from the hundreds of choices there are in the product and service market place. All products and services are thoroughly researched by the companies expert editors prior to receiving a rating on a 1-10 scale. In addition to product reviews the companies editors write guidelines, buying guides and articles on various topics surrounding each product or service category covered to help educate the consumer.