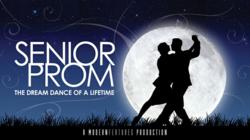 Naples, FL (PRWEB) August 16, 2012
Production for SENIOR PROM, a competition reality television show that follows eight Naples seniors as they journey towards their dream dance of a lifetime, will be completed on Oct. 13, 2012 when the show culminates in a live audience event at the Philharmonic Center for the Arts in Naples, Fla.
Hosted by American icon Debbie Reynolds, each of the 10, 60-minute SENIOR PROM episodes is being filmed at locations around Naples and in Hollywood, Calif. The finale was originally scheduled for the end of August, but Ms. Reynolds is currently shooting an HBO film in Las Vegas, and rather than try to fit into an already tight schedule, the production company moved the date to accommodate all parties.
"Debbie is thrilled with the new October 13th date for the 'Senior Prom' finale taping," said Todd Fisher, spokesperson for Ms. Reynolds. "Her shooting schedule on the HBO movie 'Behind The Candelabra' made August travel to Naples a logistical and scheduling challenge. The new date allows her participation in both of these wonderful productions without constraints."
Four Naples women and four men were selected after they auditioned and met the casting criteria for the reality show. SENIOR PROM has been following each contestant as he or she prepares to perform; providing training, coaching and dance practice with several award-winning Broadway legend coaches/partners.
The culminating live audience event at the Philharmonic Center on Oct. 13, hosted by Ms. Reynolds, provides an opportunity for the cast to perform live with a full orchestra for their friends, family, community, and viewing audience. Attendees are encouraged to dress in "prom attire." Prior to the taping, a special "Celebration of Dance" will feature prominent members of the Naples dance community.
About Modern Features Entertainment
Modern Features Entertainment, LLC is a full-service production company headquartered in Beverly Hills, Calif. The company specializes in the development of traditional, new and emerging media. The firm selected Naples as the primary setting for a reality TV show for its beauty, weather, dedication to the arts, and vibrant sense of community. For more information visit modernfeatures.com or email info@modernfeatures.com.