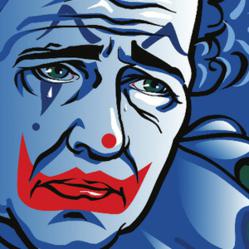 Worcester, MA (PRWEB) August 17, 2012
The Hanover Theatre for the Performing Arts and Opera Worcester are proud to announce a special presentation of PAGLIACCI, performed by the National Lyric Opera of New York, at The Hanover Theatre in Worcester on Saturday, October 27 at 8pm. Tickets are on sale to members of The Hanover Theatre today before going on sale to the general public on Friday, August 24 at 10am.
Written and composed by Ruggero Leoncavallo, PAGLIACCI premiered in 1892 in Milan with a prologue and two acts. PAGLIACCI tells the fatal story of growing jealousies amongst a traveling troupe of actors, inspired by a real-life story. As the traveling troupe begins to play, Canio (the clown) is consumed with jealousy because he has overheard his wife, Nedda, plan an assignation with a lover, Silvio, whose identity Canio doesn't yet know. The play unfolds into a murder of an unfaithful wife and lover.
In this century, PAGLIACCI has again been staged as a single work, both at the Washington National Opera and the Los Angeles Opera. Michael Capasso, the director of the National Lyric Opera of New York, brings us a unique version, merging the uncut original with creative modern features for an evening that is certain to exceed your expectations.
Ticket prices are $49 and $59 with a $5 discount available for members of The Hanover Theatre, groups of 15 or more and WOO Card holders. Tickets for kids and students are $25. Tickets are available online at TheHanoverTheatre.org, by phone at 877.571.SHOW (7469) or at The Hanover Theatre Box Office located at 2 Southbridge Street in downtown Worcester.
About The Hanover Theatre
The Hanover Theatre for the Performing Arts, located in downtown Worcester, New England's second largest city, is recognized by Pollstar as one of the Top 50 Theatres in the World. After undergoing many name changes and renovations over the decades since its 1926 birth, The Hanover Theatre reopened in March 2008 following a $32 million historic restoration. Since then, the theatre has established its place as a rich entertainment and cultural venue, winning numerous awards, including The National Trust for Historic Preservation Award in 2010. Now in its fifth season, The Hanover Theatre continues to expose over 170,000 annual patrons to world-class entertainment in the form of Broadway, concerts, comedians and much more. For more information, visit TheHanoverTheatre.org. Worcester Center for the Performing Arts, a registered not-for-profit 501(c)(3) organization, owns and operates The Hanover Theatre for the Performing Arts. All donations are tax deductible to the fullest extent allowed by law.