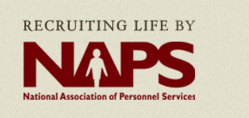 The NAPS Conference is one of the most important events in the recruiting industry every year.
San Antonio, Texas (PRWEB) August 14, 2012
Big Biller, the leader in online recruiting software, is proud to be a sponsor of the 2012 National Association of Personnel Services (NAPS) Conference.
This year's NAPS Conference is scheduled for Wednesday, September 19, through Saturday, September 22. The location will be the Westin Riverwalk in San Antonio, Texas.
The NAPS Conference is one of the most important events in the recruiting industry every year. Hundreds of executive recruiters from around the country gather together to learn new trends and techniques and also to share best practices and other business tips.
Four tracks anchor this year's lineup of speakers: (1) Direct-Hire Back to Basics, (2) The Direct-Hire Master's Program, (3) Temp Staffing, and (4) Best Practices and Technology. Running concurrently with the event on Friday afternoon is the owner and manager's retreat, as well as an executive leadership track.
Due to the success of the 2011 event, NAPS will hold a Wednesday evening "Kick-Off Event and Keynote" with Danny Cahill. Jon Bartos, Joanie Ruge, and Jim Bleech will each host the morning keynotes. Overall, there will be four days of education and networking from 25 speakers presenting over 45 sessions.
In addition, there will be two pre-conference credentialing/educational specials. These include NAPS' well-known certification programs (CPC and CTS), as well as its new CERS (Certified Employee Retention Specialist).
Not only that, but during the Thursday evening party, there will be a live band, a mechanical bull riding contest, and a live auction complete with a Texas auctioneer.
Click here to learn more about NAPS and its 2012 conference.
Big Biller is a powerful recruiting software package that helps recruiters manage the relationships they have with their candidates and clients, all with one purpose and focus—making more placements.
The number-one way in which the Big Biller recruiting software accomplishes this is through ease of use, which speeds up the placement process. The Big Biller recruiting software focuses on a three-step system for helping recruiters succeed: adding data quickly, searching that data quickly, and using that data.
Big Biller is currently used by over 1,000 recruiting firms around the world. Big Biller is a product of Top Echelon, which was founded in 1988 in Canton, Ohio.