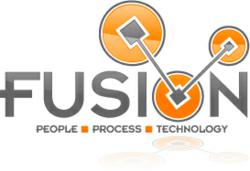 The single greatest barrier to effective IT execution is lack of funding
Vienna, VA (PRWEB) August 15, 2012
Fusion PPT, a recognized cloud computing strategy and technology firm, announces today that its article "Focus on the Foundation" written by CEO Michael Biddick has been featured on the cover of InformationWeek Government.
InformationWeek Government's third annual Federal Government IT Priorities Survey shows that federal IT pros are ¬focused on providing a secure, solid foundation for their agencies' many other IT efforts. Security, continuity planning, and data records management—in that order—top the list of federal IT priorities
IT strategy decisions aren't made in a vacuum. 2012 is an election year, a period when many agency leaders shift into a more cautious wait-and-see mode. And for the fourth year in a row, federal IT budgets will be flat. The single greatest barrier to effective IT execution, according to our survey, is lack of funding. Agency-specific goals are the most-mentioned driver of IT priorities, cited by 70% of respondents (up from 57% in our 2011 survey), while half of respondents said OMB is a primary driver. And our survey revealed that agencies are following their strategic IT plans more closely than they did in 2011.
The report provides in-depth analysis of the top five federal IT priorities: cybersecurity/security; disaster recover ¬planning/continuity planning; data records management; data center consolidation; and storage solutions/data growth.