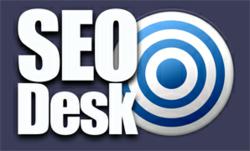 we have complete faith that SEO Desk can fulfill its commitment to rank us well for the search query 'Plumber Battersea'
London (PRWEB UK) 15 August 2012
SEO Desk today welcomes its 100th customer, VHC Plumbing, who have entrusted the 5 year old company to manage their Search Engine Optimisation (SEO) duties. Based in the small village of Westcott, near Dorking, the 10 man UK operation has worked tirelessly to grow the online presence of their clients. Managing Director, James Nicholson, commented on the milestone as "a fantastic achievement".
The company, founded in 2007, has aided a wide variety of businesses in improving their search ranking on Google, with clients ranging from the likes of local hotels to national carpet chains, to name but a few. The business places much of its success upon a wealth of collective experience, an acute awareness of the environment it operates in and, of course, hard work.
Referring to the new partnership, VHC plumbing commented "we are looking forward to working with this bright group of individuals and have absolute confidence that they will find the same success for us as they have with their previous 99 clients". VHC plumbing, based in Wandsworth, itself is a leading plumber in the London area which has been providing a wide range of plumbing for all manner of customer. The company continued; "we have complete faith that SEO Desk can fulfill its commitment to rank us well for the search query 'Plumber Battersea'"- a search query contested by 109,000 other websites.
When asked what the future held for SEO Desk, MD James Nicholson, himself an eight year veteran in the field of Search Engine Optimisation, said "we need to continue offering great value to our customers, even if that means taking on an extra workload". He concluded by saying "we realise we are paid to make companies reach their full online potential; for VHC this means we need to have them rank well not only for terms like 'Plumber Battersea', but also terms like 'Plumber Chiswick'".